New Century Scholars inducted 
By: Mike Gavin
Published: October 27, 2023
SPINDALE (Oct. 27, 2023) – Seventh and eighth graders from Polk and Rutherford counties were welcomed as New Century Scholars this week. 
The scholar program is in its 21st year and was developed in 2002 by ICC and Rutherford County Schools. Students from East Rutherford Middle School, Chase Middle School, R-S Middle School, Thomas Jefferson Classical Academy, Polk County Middle School, and Lake Lure Classical Academy are eligible for the program.  
A scholar who completes the program will have the opportunity to attend Isothermal tuition-free.  
The scholars were welcomed by Dr. Thad Harrill, Isothermal's chief development officer. Pres. Margaret Annunziata spoke to the students and their parents before she recognized the students individually with the assistance of Harrill, Anne Hardy, and Dee Dee Barnard. 
The inductees are: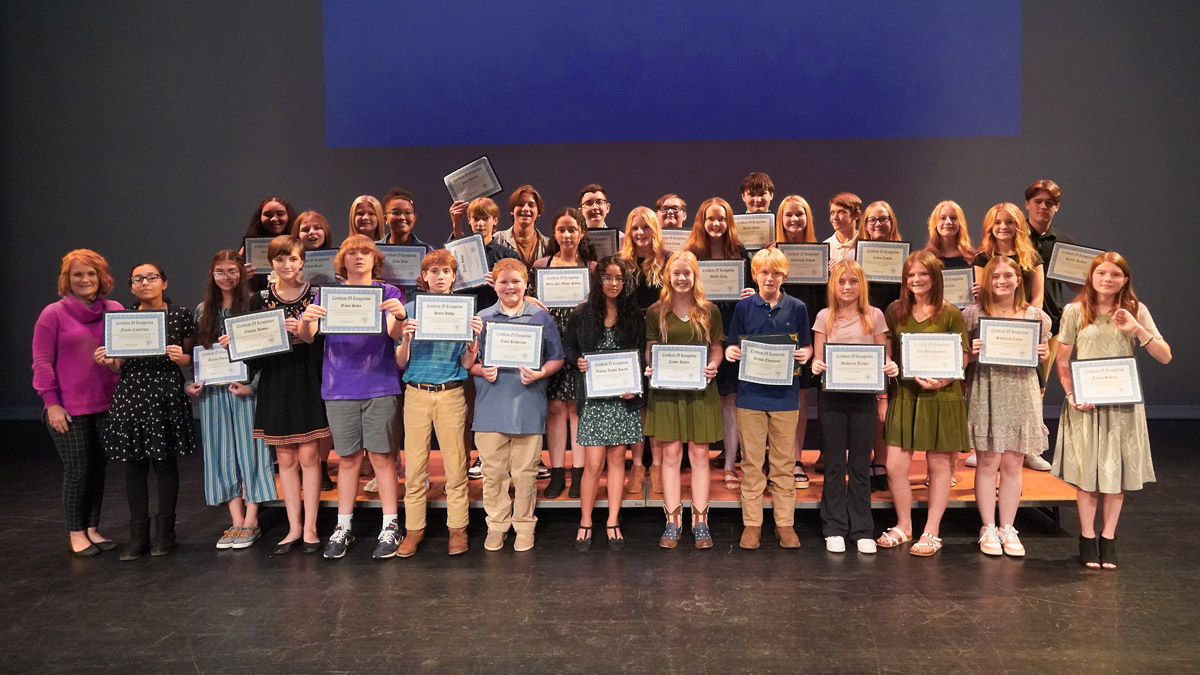 Chase Middle 7th
 

Graders 

Ximena Anabel Aquado, Aubrey Alexander, Savannah Arwood, Kynlee Butler, Iylah Cole, Zaylyn Combs, Addison Downey, Gavin Henderson, Malley King, Savannah Corter, Dexter Hodge, Allie Hollingsworth, Leroy Lovelace, Maria Paz Munoz Patino, Apple Romero, Reagan Splawn, Mackenzie Teague, Britton Thompson, and Taylor Wall 
Chase Middle 8th
 

Graders 

Harlan Hoyle, Josiah Hodge, Zae'ley Hines, Jackson Rodgers, Gavin Sawa, Valeria Gonzalez, Allison Onesto, Nataly Castrellon, Jillian Byers, Jaxen Miller, Jaida Aiker, Taylor Silvers, Eleanor Bowen, Henry Hodge, Parker Bradley, and Jude Garland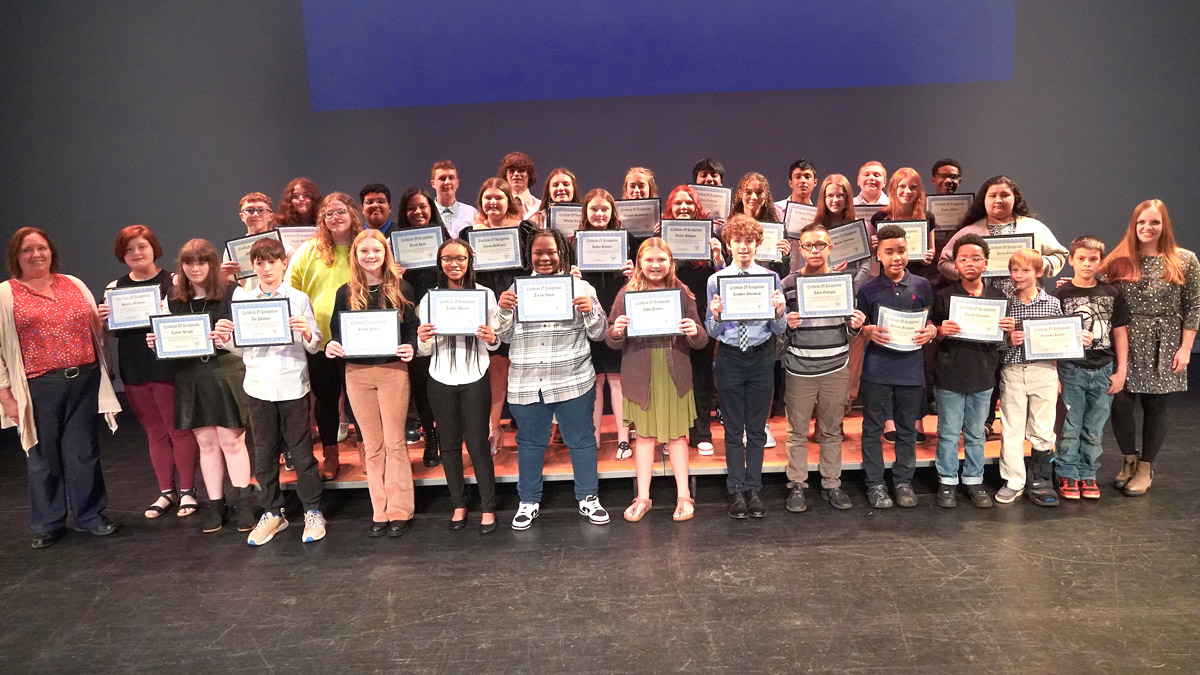 R-S Middle 7th
 

Graders 

Sebastian Anderson, Grayson Bailey, Justice Black, Jose Cisneros, Jaden Castillo, Ariel Dupree, Adley Fain, Jerrell Freeman, Jerrien Freeman, Alexis Garcia, Carl Hudson, Shelby Lantroop, Isaac Lopez, Norah McBrayer, Jayden Murray, Taraji Price, Emmanuel Ramos, Elijah Robeson, Ashlynn Salotonros, and Kinlee Samuel  
R-S Middle 8th
 

Graders 

Aiden Gallegos, Ashlynn Barrick, Brylee Hudgins, Chloe Painter, Danielle Thomas, Emma Mace, Falynn Dunn, Hanna McCurry, Joe Putman, Jordan Watts, Kamden Macintosh, Katlyn Wright, Kyler Buckner, M'Khari Barksdale, Madison Chapman, Mahleah Champion, Saydie Pruett, Selena Matheny, Shannon Hummel, and Tarrik Logan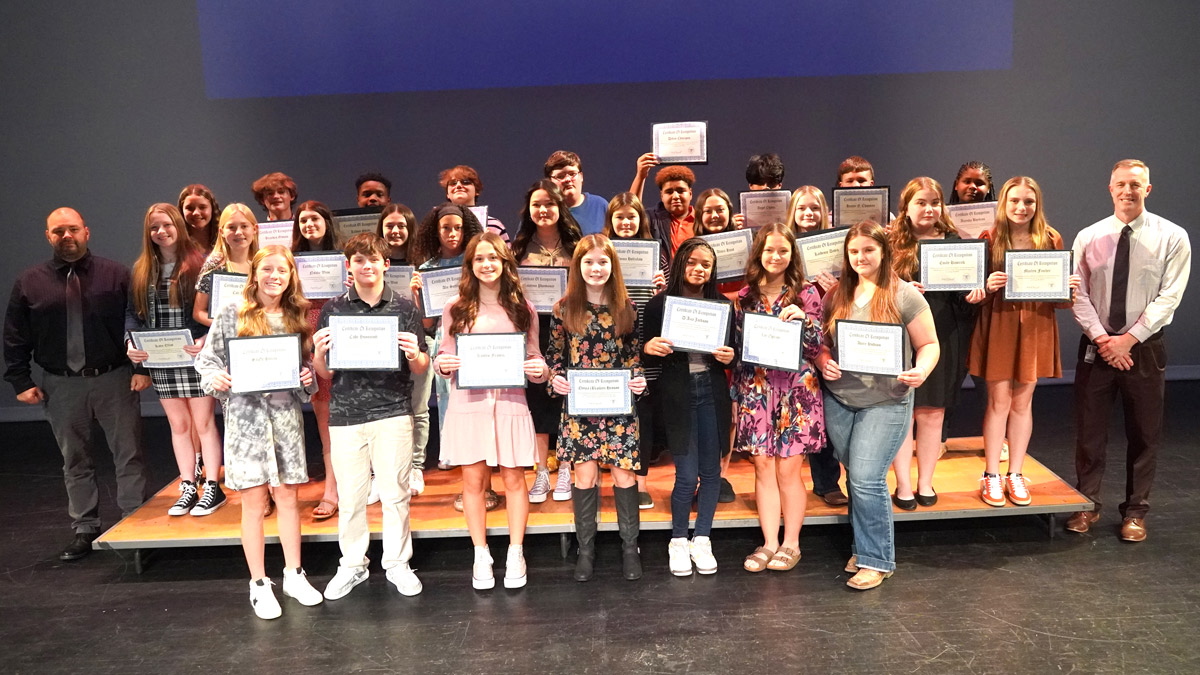 East Middle 7th
 

Graders 

Alie Suttle, Emma Holtzclaw, Alivia Hunt, Natalynn Phouvannay, Alaysha Boykins, Sadie Oglesby, Emily Hamrick, Kaidence Davis, Jaylan West, Natalie Winn, Lucas Lancaster, Jimmy Holder, Dylan Chinapoo, Ezekiel Wingo, Angel Chavez, Kalvon Shade, Hunter G. Chapman, Madelyn Fincher, Cody Mathis, and Johnathan Hunt 
East Middle 8th
 

Graders 

Elysia (Brailey) Henson, D'Azia Jackson, Adrianna Brewton, Bailee Harris, Kaitlyn Francis, Faith Bailey, Zachary Bychowski, Avery Hudson, Caleb Newton, SaiGe Harris, Henry Strickland, Ava Blankenship, Katie Elliot, Lily Oglesby, Cade Hunnicutt, Grayson VanDyke, Cali Burdge, and Brayden Gibson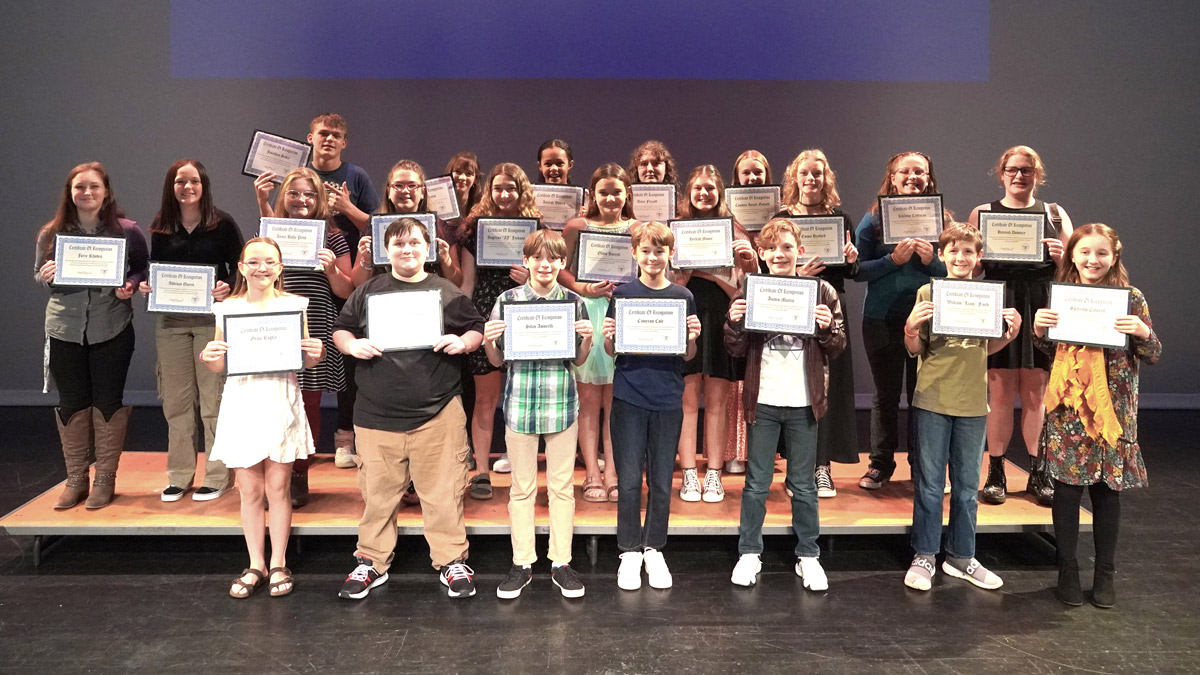 Polk Middle 7th
 

Graders 

Austin Martin, William "Liam" Finch, Hannah Downey, Silas Amorelli, Sparrow Cantrell, Rhilynn Casturao, Camdyn Israel-Garrett, Olivia Burrell, Beckah Moore, Cameron Cole, and Christopher "CJ" McDowell 
Polk Middle 8th
 

Graders 

Izzie Adams, Grace Baglia, Jillian Brown, Miguel "Jose" Flores Barrera, Alana Frizzell, Emma Hayford, Mason Horst, Angelina "AJ" Jackson, Honesty Jackson, Myra Lainez, Thomas "Porter" Langley, Kaiah Miller, Lashyah Miller-Thomas, Pixie Moore, Addison Queen, Annie Belle Pitts, Jorie Rhodes, Jonathan Sokil, Sherlyn Trejo, and Amiyah Waters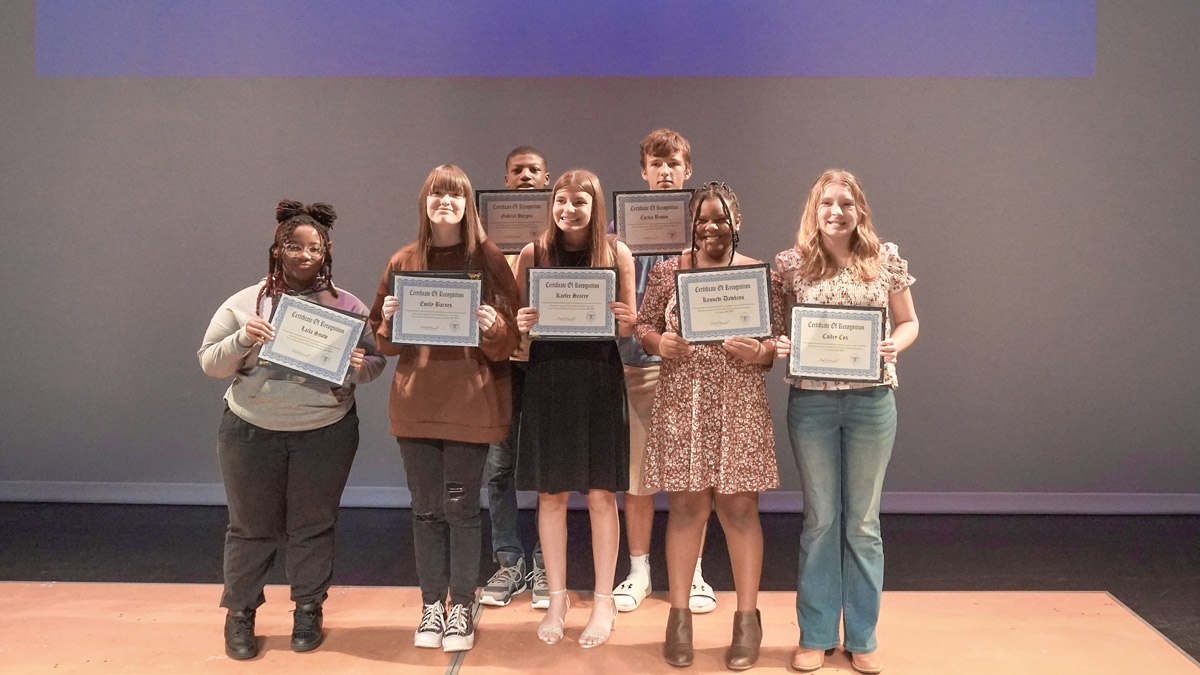 Thomas Jefferson Classical Academy 7th
 

Graders 

Kennedi Dawkins, Cailey Cox, and Curtis Brown 
Thomas Jefferson Classical Academy 8th
 

Graders 

Emily Barnes, Kaylee Searcy, Laila Snow, Ella'grace Scoggins, Eli DeMond, and Gabriel Hargro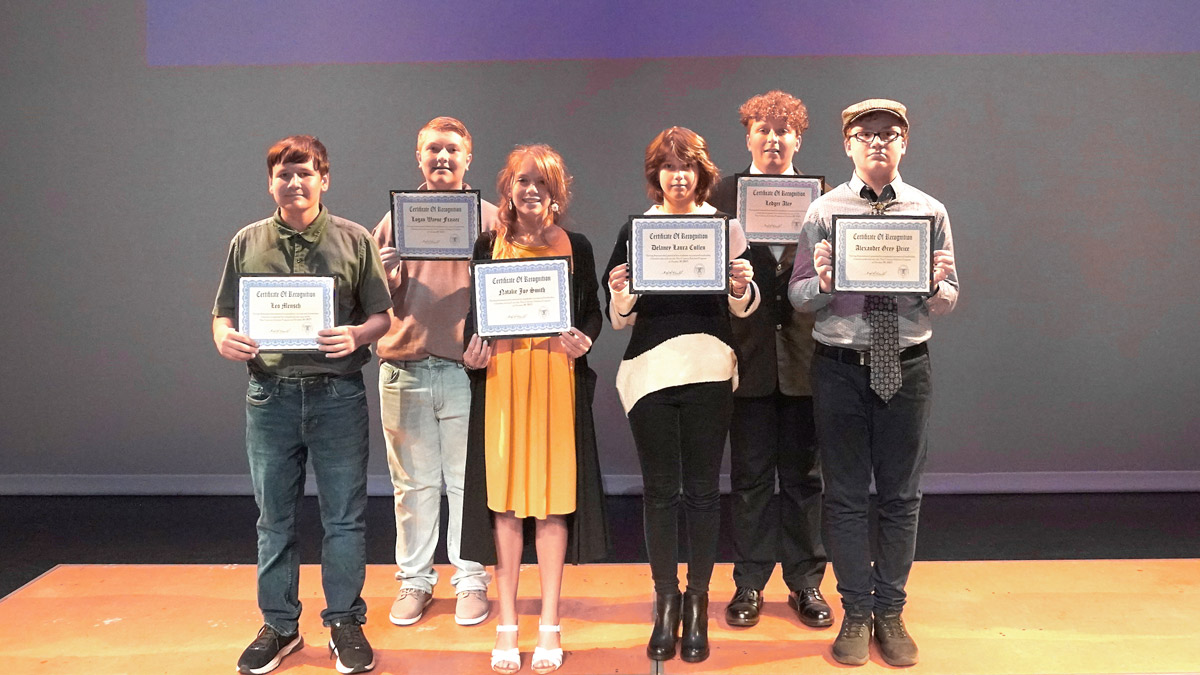 Lake Lure Classical Academy 7th
 

Graders 

Delaney Laura Cullen, Logan Wayne Frazier, Alexander Grey Price, Anna Isabel Sias, and Natalie Joye Smith  
Lake Lure Classical Academy 8th
 

Graders 

Daniel Arn, Ledger Aley, Sophia Martin, Syroiyen Tookie Tate, Wryder Woodard, and Leo Mensch