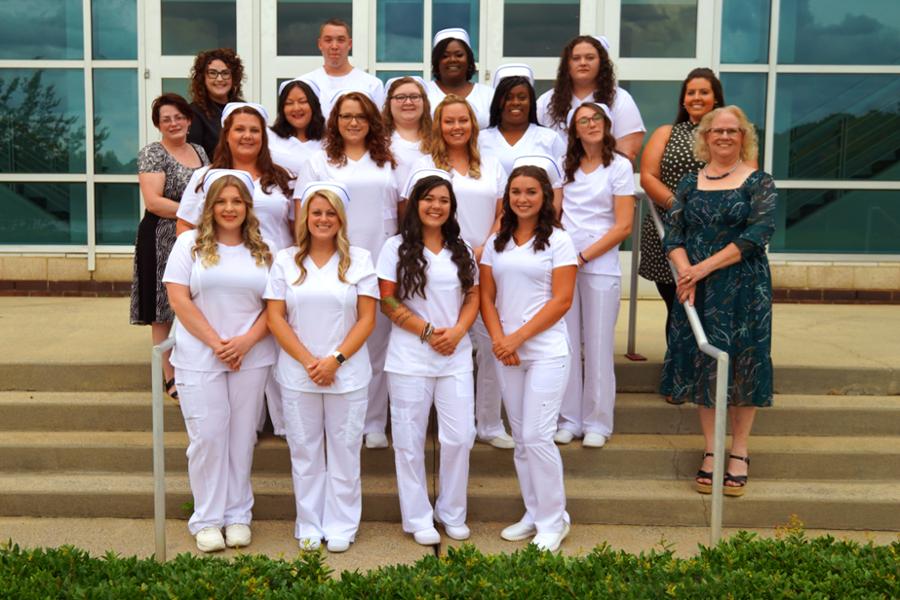 Practical Nursing program will celebrate new grads, 50th anniversary 
By: Mike Gavin
Published: August 15, 2023
SPINDALE (July 11, 2023) – Next week when the newest group of practical nurses graduates and receives their pins at Isothermal Community College, it will be the 50th group of new PNs to complete the program. 
The students, faculty, and staff of the program intend to celebrate in a big way at the Foundation Performing Arts and Conference Center on Tuesday, July 18, at 2 p.m. 
"Hundreds of ICC students have celebrated their success in becoming a nurse because of this program," said Carole Koehler, one of the PN instructors. "Family and friends of the current class will be in attendance. If you are a graduate of the program, have been an instructor in the program, or want to show your appreciation for this celebration, we hope you will attend this momentous occasion." 
The Isothermal Practical Nursing program has been very successful in helping students become nurses. 
Since 2017, this program has a NCLEX pass rate of 98.5 percent. 
The Practical Nursing curriculum provides knowledge and skills to integrate safety and quality into nursing care to meet the needs of the individual which impact health, quality of life, and achievement of potential. Course work includes and builds upon the domains of healthcare, nursing practice, and the holistic individual. 
Content emphasizes safe, individualized nursing care and participation in the interdisciplinary team while employing evidence-based practice, quality improvement, and informatics. Graduates are eligible to apply to take the National Council Licensure Examination (NCLEX-PN), which is required for practice as a Licensed Practical Nurse. 
Employment opportunities include hospitals, rehabilitation/long term care/home health facilities, clinics, and physicians' offices. 
There are several ICC nursing programs. These include the Practical Nursing, Associate Degree Nursing (RN), LPN to RN Bridge, and the RIBN program that allows ADN grads to earn BSN degrees through Western Carolina University. 
For additional information about the programs please contact Tracey Evans, director of Nursing and Health Sciences, at tevans@isothermal.edu or 828-395-1675.