New workforce grant is paying dividends
By: Mike Gavin
Published: July 27, 2023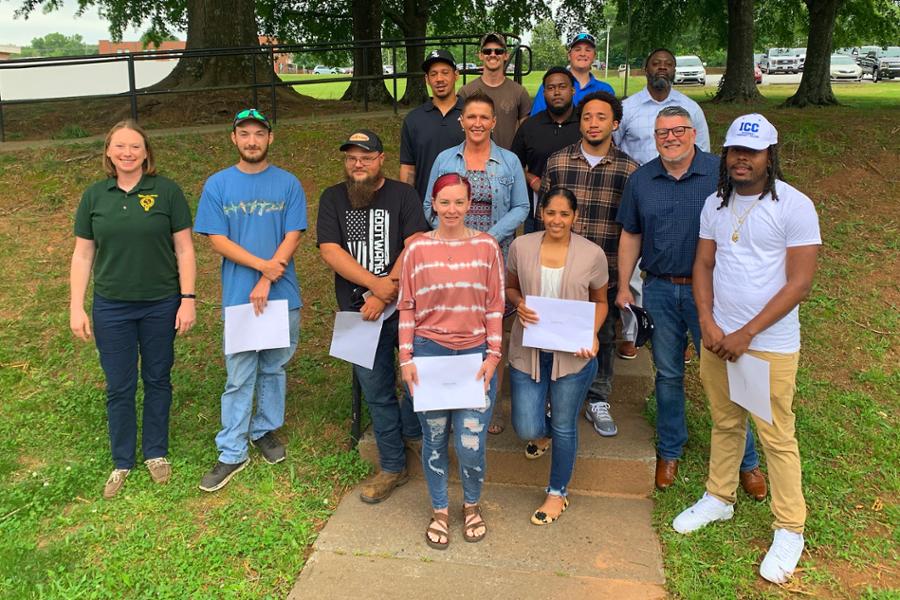 SPINDALE (July 27, 2023) -- A new workforce grant program at Isothermal Community College, combined with several state and private grant programs, has paid for targeted short-term job credentials for more than 100 students this year. 
In total, ICC has awarded more than $72 thousand   to help 128 students who otherwise would not have been able to enroll in, and complete, workforce certifications and licensing credentials in career pathways that have local demand, such as healthcare,  professional truck driving, and emergency services.  Of that total, the newly established ICC Workforce Grant funded nearly $20thousand of workforce tuition and fees since January 2023.  
"It is critical that we combine funds like these institutional scholarship monies with state and private grant funds to leverage greater opportunities for a greater number of students in Polk and Rutherford counties," said Dr. Margaret Annunziata, Isothermal's president. "We owe it to our communities to provide clear and unfettered pathways to help our community members provide better livelihoods for themselves and their families." 
The Isothermal Workforce Grant was announced last December. The fund was created with institutional scholarship dollars and intended to help students in short-term certifications that typically would not qualify for conventional financial aid. Since then, that money has been paired with private funding from Golden LEAF and state funding from the Short Term Workforce Development Grant and the Governor's Emergency Educational Relief II Fund (GEER II) to reach more students. 
"These are high demand jobs in healthcare, transportation and human services that pay well," said Annunziata. "This new scholarship demonstrates our college commitment to investing in our community members.  We are grateful for our private and public partnerships that help us meet these needs for both our students and employers." 
For more information or to sign up for any of these programs, email sbrackett@isothermal.edu or call 828-395-1405.