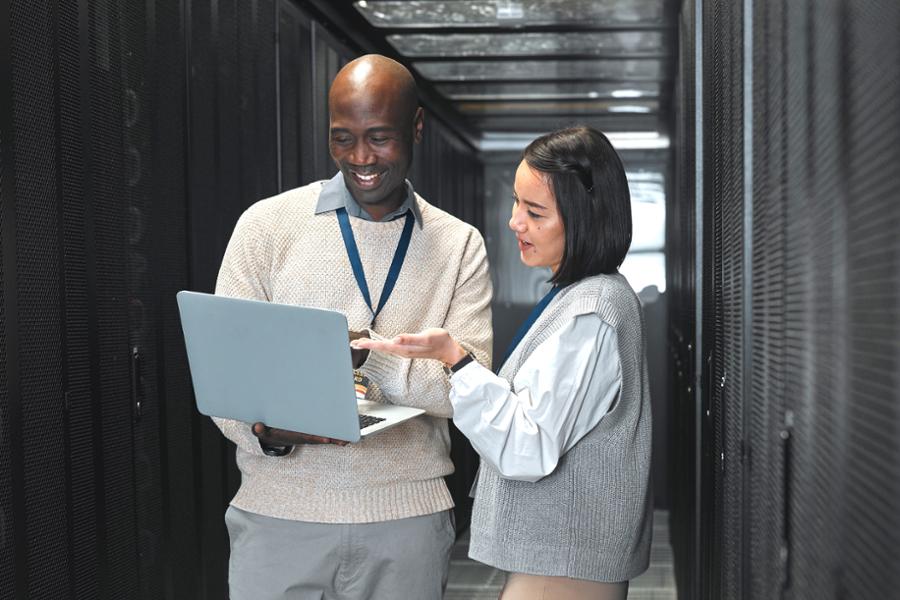 New industrial cybersecurity program enhances ICC's mechatronics curriculum
By: Mike Gavin
Published: August 15, 2023
SPINDALE (July 31, 2023) -- If you've ever wanted to fight crime in cyberspace, Isothermal has a new program for you. And best part? Employees are in high demand locally and the pay is good. 
The new Industrial Cybersecurity component of the Mechatronics Engineering Technology program will begin this fall. 
The demand for employees with advanced mechatronics skills is increasing rapidly due to the shortage of technically trained workers available to fill these positions. This gap between employer needs and employees' skills has a negative impact on America's manufacturing industry. 
To counteract this deficit, the implementation of automated equipment has been the obvious solution for many companies. The increase of new automated and robotic equipment creates the need for workers with a specialized skillset in automation, robotics, and manufacturing processes. In addition, as more components are automated, these systems will be more vulnerable to cyber-attacks. 
"This is a critical need in our manufacturing space at this time, and it's only getting more critical," said Dr. Margaret Annunziata, ICC's president. "We want to help employers get ahead of this issue with people who can set up systems and processes to avoid these types of attacks and business disruption. We are particularly thankful to the North Carolina Community College System for start-up funding and the expertise of our colleagues across the Carolina Cyber Network to get this program started." 
The addition of the industrial cybersecurity component will prepare students to protect physical infrastructure on the shop floor. 
Successful mechatronics engineering technicians, recruited by such companies as Sonoco and Continental, require a wide variety of skills, including the areas of mathematics, electronics, industrial cybersecurity, engineering sciences, and technology. 
The job market for entry-level industrial cybersecurity positions in western North Carolina is currently showing signs of growth, driven by the increasing adoption of automation and digitalization in industries such as manufacturing, energy, and transportation. 
The pay for entry-level positions in this field varies depending on factors such as education, experience, and industry, but generally falls within the range of $50,000 to $70,000 per year. However, certain companies or industries may offer higher pay or benefits packages to attract top talent. 
For more information, contact Dr. Kem Harvey, ICC's dean of Applied Technologies, at kharvey@isothermal.edu or 828-395-1684.