College names Bailey this year's Outstanding Alumnus 
By: Mike Gavin
Published: May 18, 2023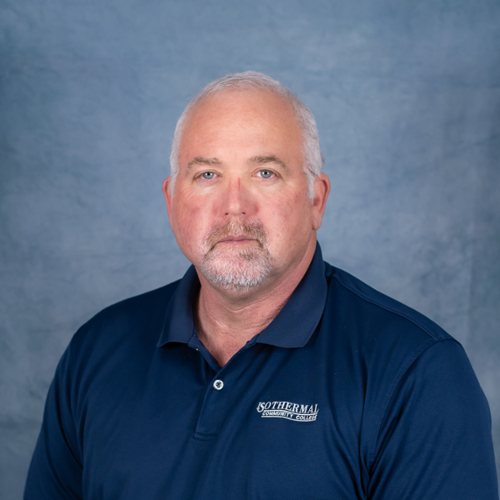 SPINDALE (May 13, 2023) — Philip Bailey, the director of the Basic Law Enforcement Training (BLET) program at Isothermal Community College, was named ICC's 2023 Outstanding Alumnus at the graduation ceremony this past weekend. 
The award was presented by Dr. Thad Harrill, the college's chief development officer. 
Harrill said Bailey's college education started at Isothermal in 1982. Then, he attended the University of North Carolina at Charlotte to pursue a Bachelor of Arts Degree in Political Science. He then joined the Forest City Police Department in 1988 and worked there until 1993. 
Later that year, he began a 24-year career with the Rutherford County Sheriff's Office. There, he was a patrol deputy, corporal, community service officer, civil officer, lieutenant of road patrol, and firearms trainer.  
During this time, Harrill said, Bailey and his wife started their own business in Hardwood Floor Finishing in 1990. They ran this business until 2012.  
Bailey also became a part-time instructor at Isothermal in 2001. Over the years, he has taught classes in Basic Law Enforcement, Concealed Handgun, Pepper Spray, Advanced Firearms, and Law Enforcement in-service training.  
"And finally, since 2017, he has served here at Isothermal as our BLET Director," said Harrill. "Suffice it to say, Philip has been quite busy since 1982. I hope you noticed that many of his responsibilities have overlapped throughout the years. Philip, on behalf of a grateful community, please accept our thanks for many jobs well-done and your service to our community." 
Harrill said Bailey is "an exemplar of the kind of public servant needed to take care of the rest of us as we go about our daily lives." 
 "Never were these qualities more evident in Philip's life than on October 9th, 1991," said Harrill. "By that time, he had been an officer with the Town of Forest City for about three years. On that day, Philip responded to a call, perhaps like many other similar calls in the past. However, this call ended up being anything but routine. He was shot at point-blank range with a sawed-off shotgun. Somehow, he was able to maintain consciousness and enough composure to subdue the suspect and call for backup." 
Because of his bravery while under fire, Bailey was named the Region C Uniform Officer of the Year in 1991. Further, he was awarded the North Carolina Governor's Award for Bravery and Heroism in 1992. 
"It should be clear to all that this man, one of Isothermal's very own, has demonstrated a fantastic work ethic, a dedication to serving others, and a willingness to put himself in harm's way for the benefit of the rest us," said Harrill. "We owe him and others like him a debt of gratitude." 
Past recipients of the award include Leon Godlock, Robin Lattimore, Katlin Wright Mitchell, Robin Ensley, Barbara Callahan, Mark Crowe, Sarah Kilgo, Aaron Vassey, Alan Carver, and John Higgins.