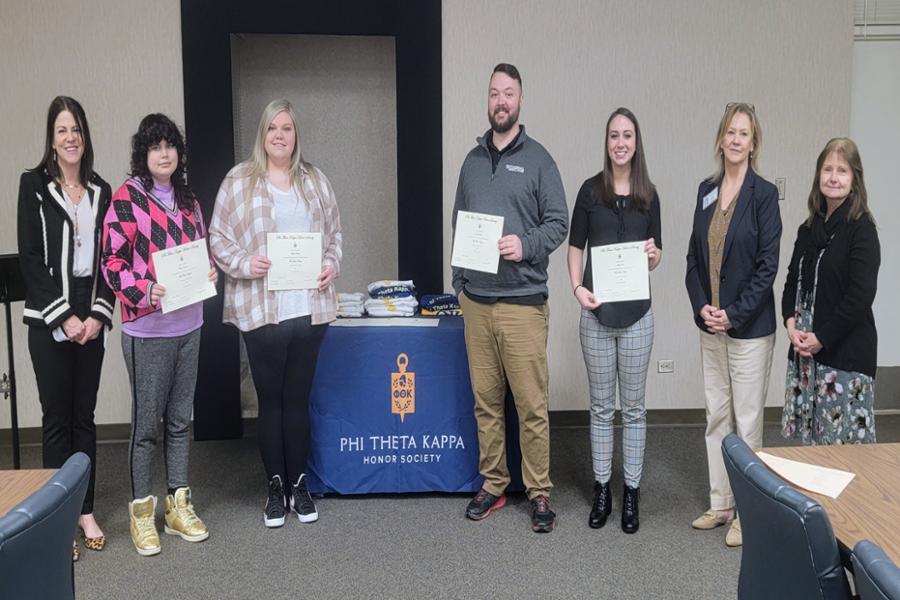 Students inducted into Phi Theta Kappa honor society 
By: Mike Gavin
Published: February 08, 2023
SPINDALE (Feb. 8, 2023) – Four students at Isothermal Community College were inducted into the Sigma Chi Chapter of Phi Theta Kappa recently. 
Phi Theta Kappa is the national honor society for two-year college students. The organization provides opportunities for individual growth and development through participation in activities that involve four hallmarks: scholarship, fellowship, leadership and service. 
To qualify for membership in Phi Theta Kappa, students are required to have a cumulative GPA of 3.5 and to have completed 12 hours of associate-level course study. 
The students inducted for 2023 are Joseph Burton, Ashlyn Cox, Camila Escalante, and Clarissa Pressley. 
The ceremony was conducted by Erin Whelchel and Julia Nelson, the chapter's faculty advisors. Dr. Kathy Ackerman, Isothermal's dean of Arts and Sciences, addressed the students and the audience. 
For more information on Phi Theta Kappa, contact Whelchel at 828-395-1617. 
Category: Awards