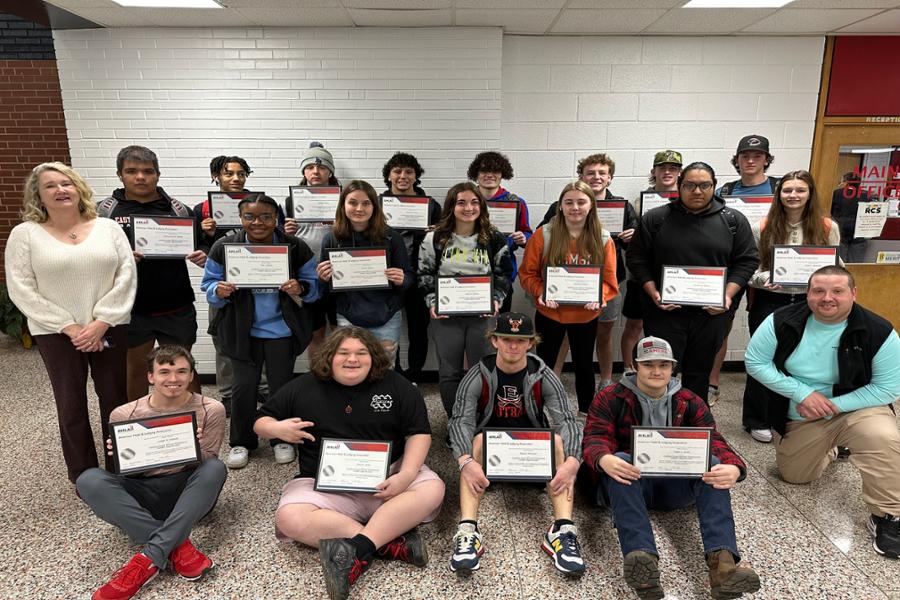 High schoolers learn hospitality skills
By: Mike Gavin
Published: January 18, 2023
SPINDALE (Jan. 18, 2023) -- Twenty-two students from East Rutherford High School learned the ins and outs of the hospitality business last month.
The students successfully completed the Certified Guest Service Professional credential from the American Hotel & Lodging Association. This is a nationally recognized hospitality professional credential. 
This credential focuses on employability skills, such as communication, teamwork, and conflict resolution. These are critical skills for the hospitality industry; however, these same skills are foundational skills applicable to any potential career path. 
Karen Marshall, the class instructor, said the classThe class had a 100 percent pass rate. 
For more information, contact Marshall at kmarshall@isothermal.edu or 828-395-1163