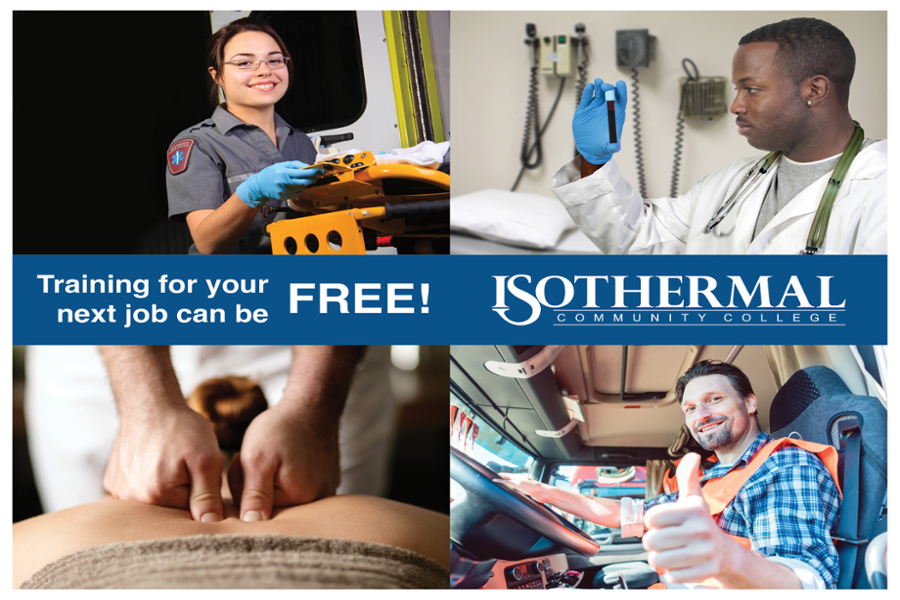 New grant pays for short-term training 
By: Mike Gavin
Published: December 19, 2022
SPINDALE (Dec. 15, 2022) – A new grant will pay for residents of Rutherford and Polk counties to get short-term job certifications. 
The programs starting soon include: 
Professional Truck Driving (starts March 1st) 
Massage Therapy (starts January 21st) 
Pharmacy Technician (starts January 4th) 
Healthcare Billing and Coding (starts February 1st) 
Programs for certificates in Phlebotomy, EMT and Paramedic Technician will be scheduled soon. 
"We are pleased to announce the Isothermal Workforce Grant, which will help students pay for these workforce certifications that are not always covered by conventional financial aid," said Dr. Greg Thomas, vice president of Academic and Student Affairs. "These are high demand jobs in healthcare, transportation and human services that pay well and can provide great opportunity in our community." 
The money for the new grant program comes from Isothermal's institutional scholarship funds and was approved earlier this month by the college's board of trustees. 
For information about signing up for any of these programs, contact Dee Spurlin at dspurlin@isothermal.edu or 828-395-1416