Womack releases new book of poetry
By: Mike Gavin
Published: June 22, 2022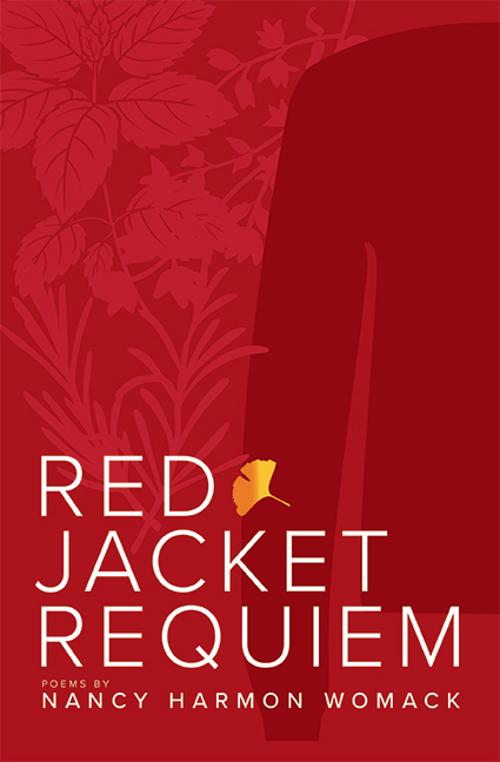 SPINDALE (June 22, 2022) – Dr. Nancy Womack, the retired dean of Arts and Sciences at Isothermal Community College, has had a collection of poetry published. 
Red Jacket Requiem is a cathartic collection of poems about the loss of Womack's husband, Russell, to cancer and the subsequent healing process. 
The chapbook was published by Hermit Feathers Press. 
"In this beautiful book, Nancy Harmon Womack confronts the challenge of every poet—to explore grief and sorrow with the truth of a lived experience while avoiding cliché or sentimentality," said Dr. Kathy Ackerman, a poet and the current ICC dean of Arts and Sciences who counts Womack as a friend and mentor. "The grief is bone-real and everywhere—in the streams and hawks and galax, in all the shades of blue, on the hiking trail and on the island of Mykonos. It is in the protractor left in the drawer alongside a piece of the moon. This collection asks the natural world how to live through loss, even the ferns that grow along the trail, 'but they won't tell.' Womack's poems are filled with images chiseled sharp enough to wound, but don't despair because the speaker triumphs in a coda of passion and fire, to be reborn." 
Womack lives in Green Hill. For many years, she served as the chair of the Isothermal Community College Foundation. An accomplished gardener, she is active in the North Carolina and South Carolina chapters of the American Daylily Society. She is also president of the Symphony of Rutherford County. 
To order a copy of Red Jacket Requiem, visithttps://hermitfeatherspress.com/books/