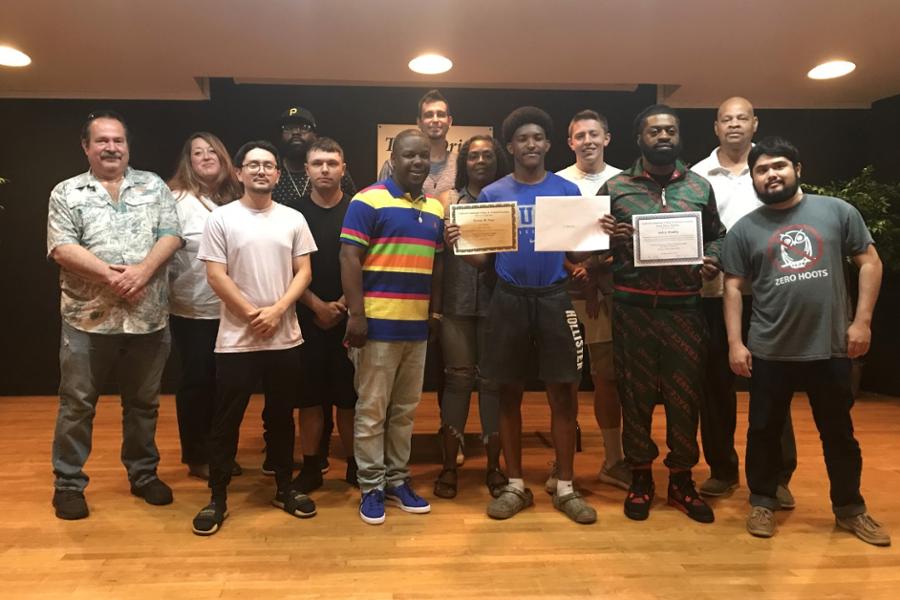 Thirteen new truck drivers graduate
By: Mike Gavin
Published: June 06, 2022
SPINDALE (June 2, 2022) — Thirteen new truck drivers will hit the road after graduating with commercial certifications and licenses at Isothermal Community College recently. 
The graduates are Jacob Cleveland,Mario Bell,Catina Brown,Shemar Petty,Richard Felder,Seth Bradley,Jeffery King,Scottie Jackson,Kazuto Byars,Hiromichi Byars,Elizabeth Brown,James Harrington, andAvery Champion.
The class, which started earlier this year, helped the graduates get DOT Class A permits, CDL licenses, and other necessary certifications to become truck drivers.
"This is a great opportunity for students to learn a new career that offers a potential of great stability and nice income," said Mark Franklin, director of Customized Training at Isothermal.
The eight-and-a-half week class featured classroom and on-the-road instruction. A new class will begin later this year, but the exact date has not yet been set. 
It was offered in a collaborative effort with Caldwell Community College and Technical Institute. 
For more information or to get on the waiting list for the next class, contact Dee Spurlin at 828-395-1416 or dspurlin@isothermal.edu