Practical Nursing program celebrates 50 years
By: Carole Koehler
Published: April 12, 2022
SPINDALE (April 11, 2022) – The Practical Nursing program at Isothermal Community College is celebrating its 50th anniversary in 2022.  
At times, people say licensed practical nurses (LPNs) are going away. Isothermal is here to say that is not true. The college has sustained a successful program for half a century. LPNs are needed more than ever in this rapidly changing world of nursing.
In NC, as of 2020, there were 16,559 LPNs. Of those LPNs, 298 live in Rutherford County. ICC is succeeding in adding to that number annually. It is estimated that, by 2029, NC will require a 9 percent increase in LPNs, according to the Bureau of Labor Statistics.
For the past five years, the PN program at ICC has developed over 100 LPNs and has a 98 percent pass rate per the NC Board of Nursing. 
The salary range for LPNs has gone up significantly during the pandemic. Some LPNs are making over $35 per hour based on the type of facility and nursing need that is met.There may be sign-on bonuses available. Some facilities offer tuition assistance.
LPNs work in a variety of healthcare settings including dental offices, hospitals, doctor's officers, ophthalmology offices, rehabilitation centers, assisted living and long-term care facilities just to name a few.
At ICC, it takes 12 months to complete the PN program. Students can take their state boards within days to weeks of graduating before starting to provide the care clients need. 
If you are interested in learning more about the PN program at ICC, review our Facebook page under Isothermal Practical Nursing. Former students are highlighted, activities of the current class are posted, as well as information to join the program. The ICC PN students have assisted with COVID vaccines, attend clinical at a variety of healthcare facilities including the Rutherford Health Department.
To learn more about the requirements, view the ICC website athttps://www.isothermal.edu/students/advising/health-sciences-advising/pne.html. You may also contact ICC's Pre-Health Sciences Advisor, Tina Porter, attporte@istoerhmal.eduor 828-395-1621. Information can also be obtained from Stephanie Denison, Director of Practical Nursing Education, atsdenison@isothermal.eduor 828-395-1762. The deadline to apply this year is May 3, 2022. 
Mack McKeithan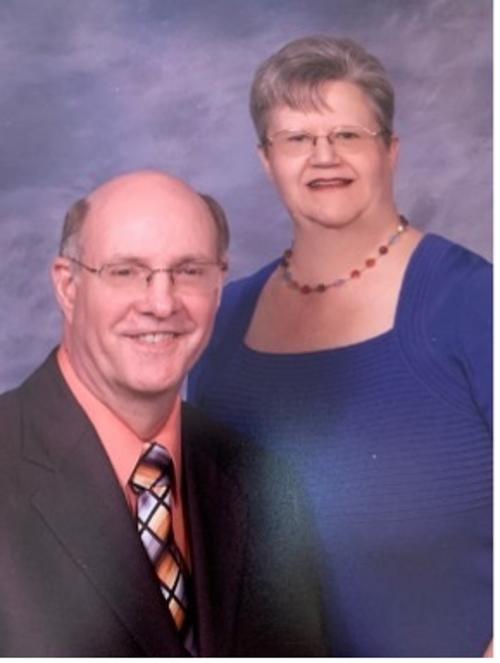 In recognition of the 50th anniversary, I was privileged to interview two former students of the program.
The first was Mack McKeithan. Mr. McKeithan was part of the second PN class at ICC. Mack, as he is known by the Fair Haven family, become owner of the Fair Haven in Bostic and a later partnered with the Fair Haven of Forest City (2016). Both facilities were built in 1964.
Mack became owner of the Bostic facility when he was in his 20's. At the time Mack took over the Bostic facility, nurses were not required in a rest home. However, Mack felt a nurse should be part of Fair Haven and wanted to understand what it was to be a nurse to know the care the residents deserved.
He called ICC one day to ask if there were any classes, he could take to learn more about nursing like maybe a medical terminology. Mack was informed the PN class was starting the next day and would he like to join. He said yes. Since that time, the admission process has changed. But for Mack, he made the right call at the right time.
Two of the instructors Mack had when he was a PN student were Mary Wooline and Gerry Roberts. He felt these two instructors were some of the best nurses and hired them both to work at Bostic. Mack strongly believes employees who do not have a nursing background should earn their CNA certification in order to understand part of the care that is required by the Fair Haven caregivers. 
The PN admission process has changed significantly since 1972, but so has nursing. Mr. McKeithan discussed Alzheimer's Disease (AD). During the early 70's, it was not fully understood what this condition was and how it affected people. According to the CDC at that time, it was a rare condition and needed to be studied.
Mr. McKeithan was advised at the time not to discuss AD as it was considered new. As of 2020, the CDC estimates there are 5.8 million people with AD. Other differences were medications were pre-poured 3-4 days in advance. Egg cartons were used to hold the medications until distribution to residents.
Mack indicated it was rare that a medication error was made and at the time, CNAs gave the medications. Today, nurses or trained medication technicians give the meds. In the 70's, nurses wore the white starched dresses with a cap. Nursing staff can now wear a variety of colors based on the facility where they work. 
Mr. McKeithan started in his 20's and hired nursing staff in their 30's and 40's. It was not always easy to get the respect needed as a young employer, but he worked with the staff to make his vision of Fair Haven their vision. His Biblical beliefs and faith helped build that vision. This ideal includes providing the best care for the clients, not based on financial concerns, but based on need. The nursing staff employed by Fair Haven are the nurses who truly care about their clients and not just look at nursing for a paycheck. As Mr. McKeithan stated, "Money doesn't mean quality."
When Mack attended college, he majored in psychology and minored in business. He felt psychology would be important to the residents. In his early career at Bostic, the medical diagnosis for clients is how the clients were treated. Since that time, it is understood the medical, psychological, emotional, and spiritual well-being of clients need to be taken into consideration.
Mr. McKeithan has a vision for the future of long-term care. It is the Green House concept. The dream is to build a small facility of approximately 12 beds. The care the residents would receive would be based totally on their needs. This concept was developed to help elderly people maintain dignity and feel a sense of control while given high-quality nursing care. 
Mary Gingles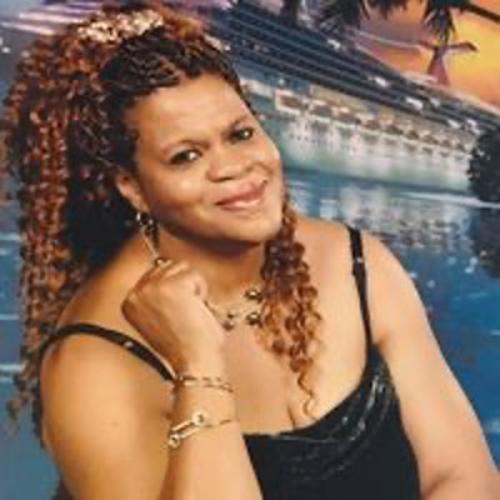 The second interview to continue the 50th anniversary celebration was with Mrs. Mary Gingles.
Mrs. Gingles graduated from the PN program at ICC in 1985. Since then, she obtained her BSN from Phoenix University, MSN from Walden University, and is currently studying to obtain her DNP from Walden University. Mrs. Gingles also works for ICC as an adjunct instructor for the PN program.
"I am going to come back there and give back," she said. 
From the age of 13, Mary knew she wanted to be a nurse. She remembered bandaging her younger brother's finger due to a cut with white sheets. Her older brother strongly encouraged her to fulfill Mary's dream of becoming a nurse. At the time Mary entered the program, she was married and the mother of one. She is now the mother of six. 
Mrs. Gingles had a negative experience at a different nursing school. She was told, "You will never be a nurse."
She made the switch to ICC and tells everyone to come to that PN program. Mrs. Gingles enjoyed the program so much her daughter and daughter-in-law followed in her footsteps to earn their diplomas at ICC. Mary feels, "ICC truly cares about their students."
Part of Mrs. Gingles nursing career was spent as a travel nurse with a friend who was also a travel nurse. She worked in Hawaii at one point. When she retired, Mary's career in the hospital ended in North Dakota on an orthopedic unit. She also enjoyed working as a medical-surgical nurse during her career.
Mary hopes to complete her DNP and then teach in the classroom. For now, "I truly love my students. I love Isothermal. I love being there. I love the work. The instructors at ICC are really, really good instructors and good people and [you] can't find it as good anywhere else."
Mary Gingles and Mack McKeithan are both proud graduates from the PN program at ICC. It was a privilege to interview both and learn about their history with ICC. You can find more information about them and the program on the Isothermal Practical Nursing Facebook page. Look for more articles and information about the 50th anniversary of the PN program soon.