Christmas comes early for Isothermal dental assisting students
By: Mike Gavin
Published: December 16, 2021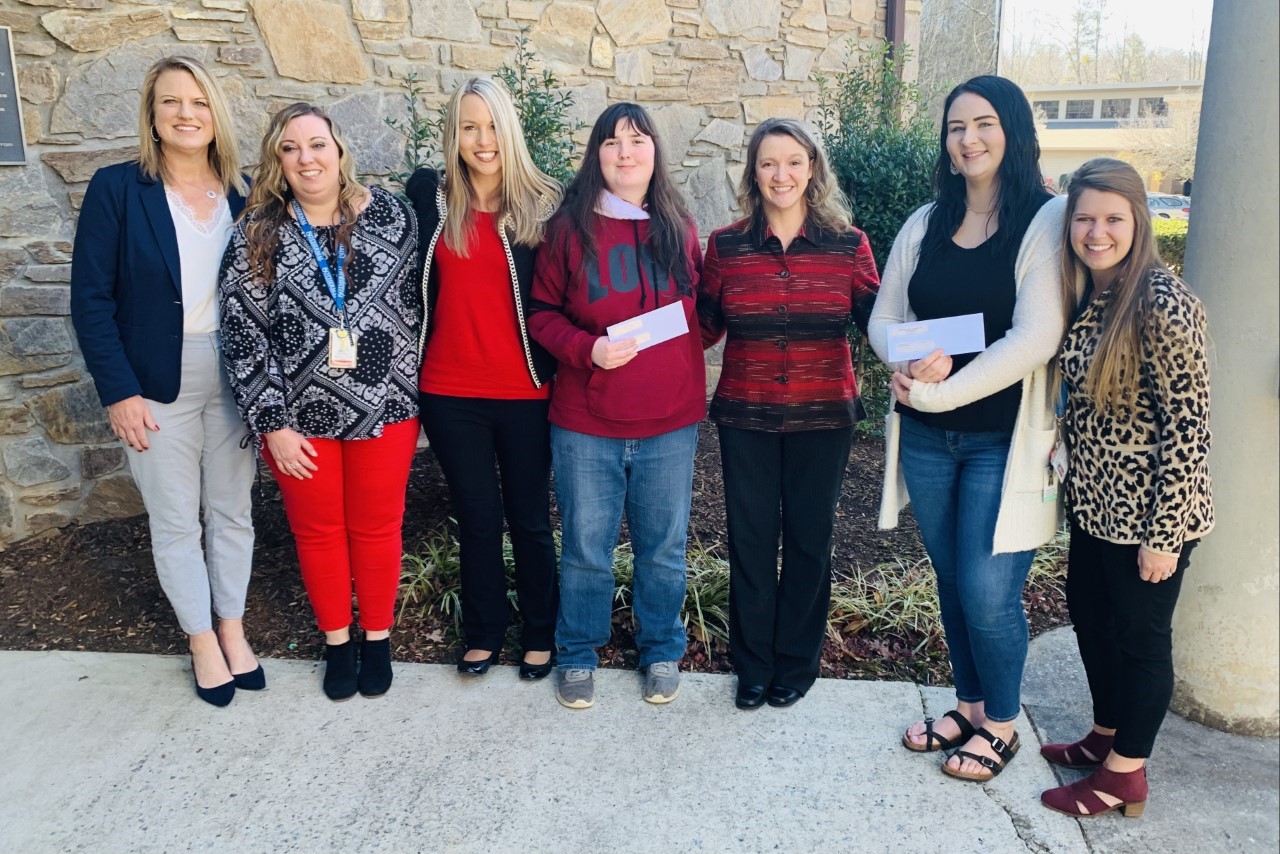 Christmas comes early for Isothermal dental assisting students
COLUMBUS (Dec. 15, 2021) - The two current students in the Dental Assisting Program at Isothermal Community College were given a generous holiday surprise Wednesday. Dr. Amanda Stroud, president of the North Carolina Dental Society Foundation, presented the students, Taylor Harris and Jennalea Mitchell, with checks for $1,500 to cover the cost of the remainder of the training program, which they will complete in July 2022. 
"Thanks to a generous grant from Dogwood Health Trust, we are able to provide these scholarships to three colleges," said Stroud, who also serves as dental director of AppHealthCare. "These students will make such a difference in the health of the community. They will quite literally make people smile."
Stroud made the presentation Wednesday afternoon at the Isothermal Polk Center in Columbus. The Dental Assisting Program is housed there and at the nearby MAHEC Dental Clinic on the campus of the St. Luke's Health System.
Stacey Jenkins, director of the program, arranged for the Scholarship presentation to be a surprise to the students. President Margaret Annunziata, Health and Public Services dean Ava Yamouti, and Kristen Fain, the program's administrative assistant, attended the brief ceremony.
"We are so thankful to the NC Dental Society Foundation and to Dr. Stroud for making this possible," said Jenkins.
For more information, contact Jenkins at sjenkins@isothermal.edu. 
Category: Awards