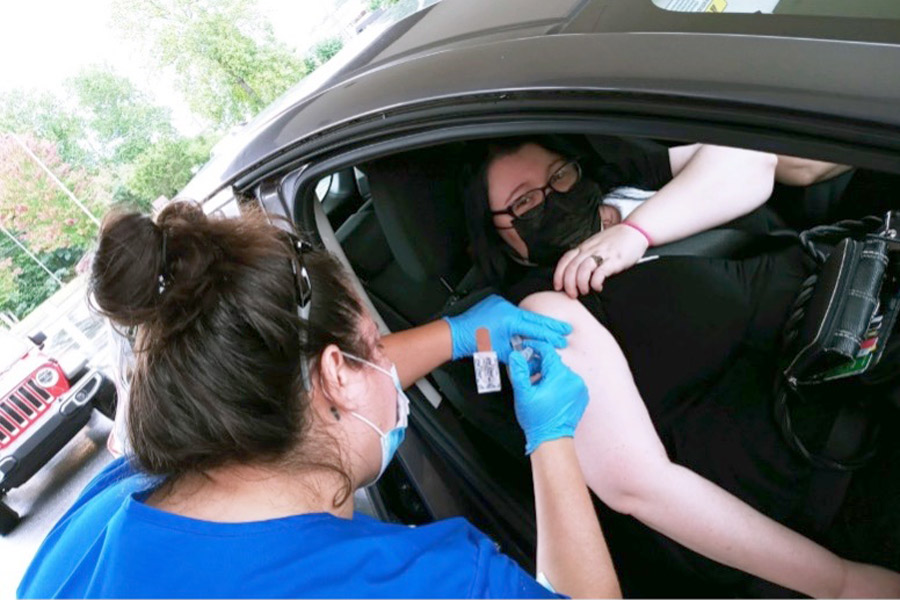 ICC Practical Nursing Students assist with COVID vaccines 
By: Mike Gavin
Published: November 03, 2021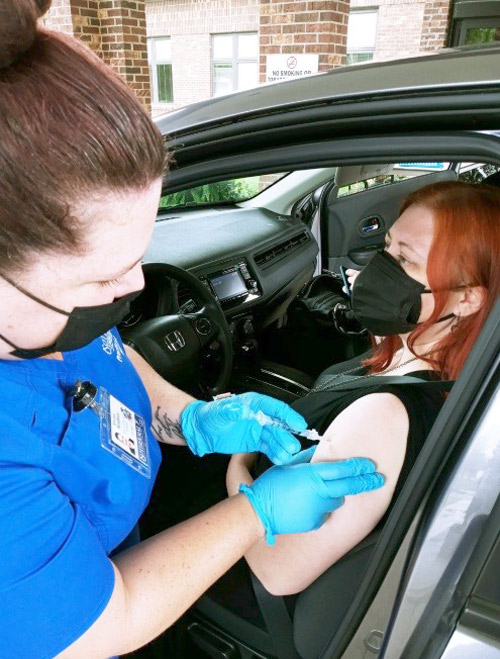 SPINDALE (Nov. 3, 2021) -- Isothermal Community College Practical Nursing (PN) students assisted the Foothills Health District with administering COVID-19 vaccines at the Rutherford County Senior Center last week.  
Some PN students even had the opportunity to vaccinate their instructors. Students from the program have assisted with COVID-19 testing and vaccination many times since the start of the pandemic. The students perform on the frontlines of healthcare by attending clinical education at agencies around the community.  
"These learning experiences allow students to provide care for people of all ages," said Stephanie Denison, the director of the PN program. "During enrollment in the PN program, many students also hold jobs with healthcare agencies. PN students remain in the forefront, caring for our community during the pandemic." 
If you are thinking about becoming a nurse and would like more information, please contact Isothermal's Pre-Sciences Health Advisor, Tina Porter at tporter@isothermal or 828-395-1621. You may also contact Denison at sdenison@isothermal.edu or 828-395-1762.
Category: Students