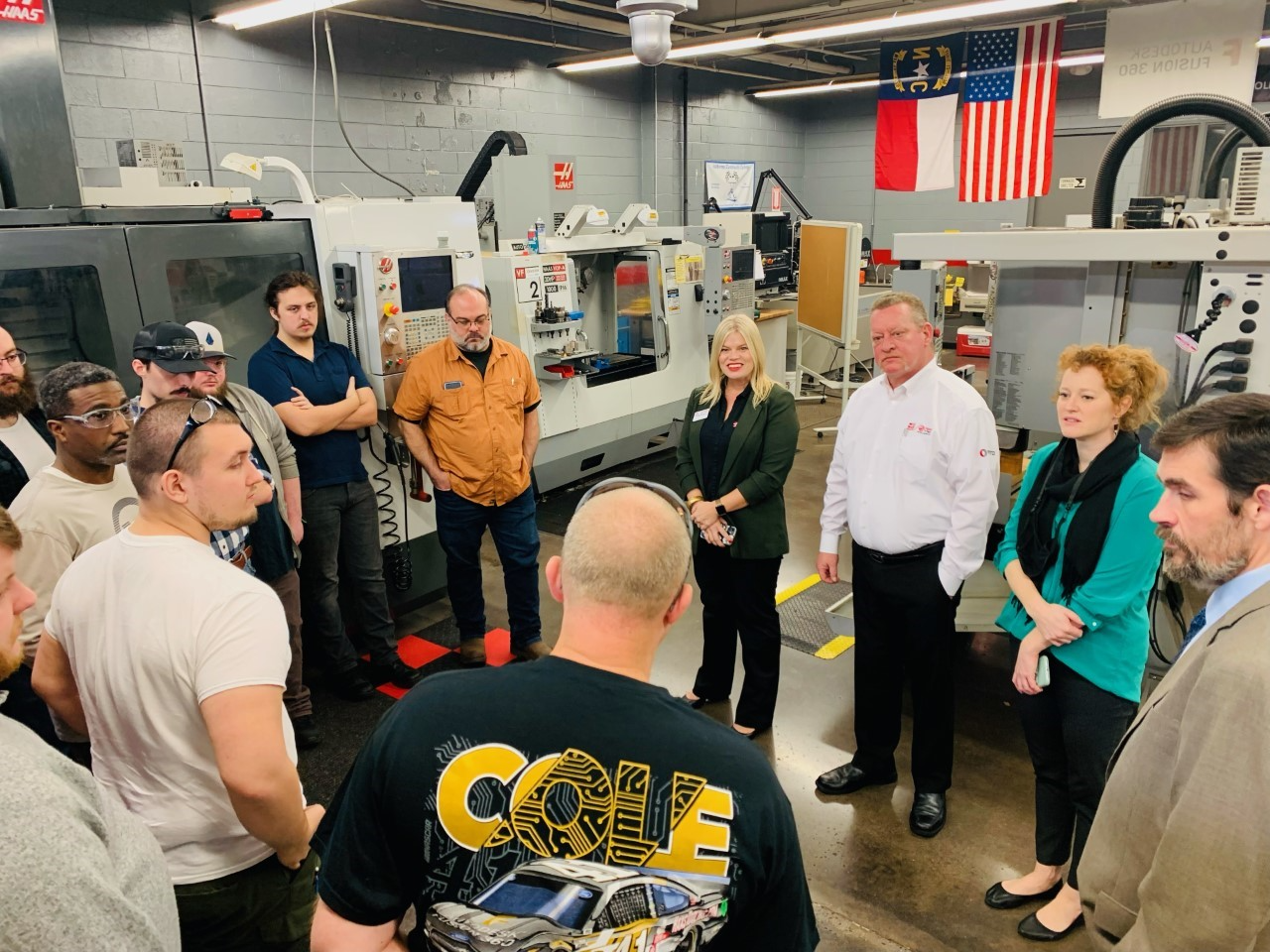 Grant will benefit Machining Technologies students
By: Mike Gavin
Published: November 19, 2021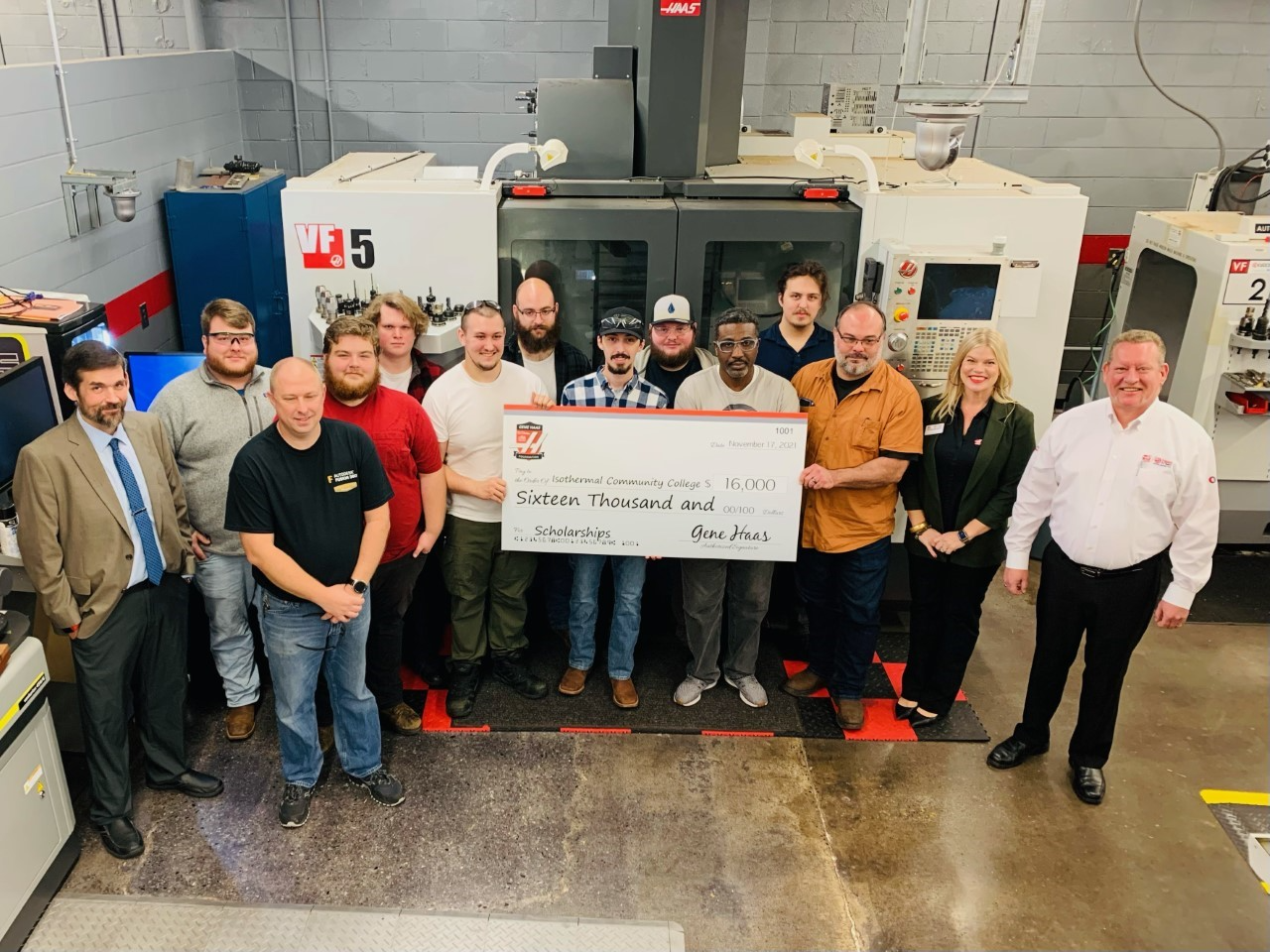 The Machining Technologies program at Isothermal trains students for lucrative careers in manufacturing. Many students secure employment in the field with nearby employers as soon as they graduate. 
The grant is available to assist currently enrolled students or new students. When combined with other forms of financial aid, the students who benefit from this generous grant will have little or no cost to attend Isothermal. 
"We are so pleased to be here to congratulate Isothermal Community College and to celebrate their success," said Lindsay Cline, director of Education and Events at Haas. "Isothermal's manufacturing technology program is a true leader in the field of machining education, with an impressive track record in both recruiting and job placement. We are proud to support Isothermal and the talented students they are training to become leaders in America's manufacturing workforce." 
Cline was joined for the check presentation ceremony by current ICC machining students, each one a recipient of last year's Haas funding; Kip Asmuth, a Haas sales engineer; machining instructor Jeff Waters; grant writer Sarah Morse; and Dr. Greg Thomas, vice president of Academic and Student Affairs. 
Since 2015, the Haas Foundation has provided $102,500 to support approximately 70 students in the Isothermal program. 
The Gene Haas Foundation was founded in 1999.  Growing up with a strong social conscience instilled by his family, Haas initially formed the foundation to fund the needs of the local community and other deserving charities. In 1983, Haas founded Haas Automation, Inc., America's leading builder of CNC machine tools. Most of the machines in the Isothermal shop are built by Haas. Haas is a division of the Phillips Corporation and operates the Haas Formula One Race Team.jwaters@isothermal.edu for details.  
Registration for Spring 2022 is open now. Call Machining Technologies instructor Jeff Waters at 828-395-1409 or email him at 
Category: Spindale Campus, Awards