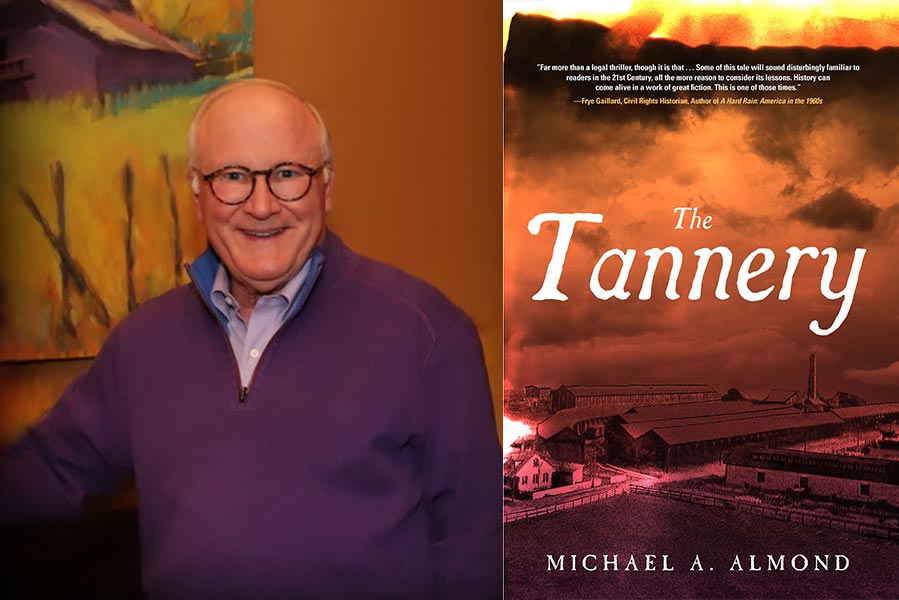 Author talk and book signing set for October
By: Mike Gavin
Published: September 08, 2021
Legal intrigue, racial injustice are themes of Almond's new book 
SPINDALE (Sept. 7, 2021) — Michael Almond, a retired economic development attorney, will talk about his new book in October at Isothermal Community College.
Almond, who has played a vital role as the lead consultant in the college's international internship program with Trelleborg, will host the session on his new book, The Tannery , on Tuesday, Oct. 19, at noon in the lobby of the Foundation Performing Arts and Conference Center.
Refreshments will be served. Please respond to Dee Dee Barnard at ddbarnard@isothermal.edu if you plan to attend.
You may also order a book in advance. Hardbacks are $32 and paperbacks are $21.50. Contact Barnard if you would like one. There will also be a limited number of books available on the day of the event. Book sales are being handled by the Mountains Branch Library in Lake Lure.
The Tannery is about a young mixed-race man, accused of brutally murdering the beautiful daughter of local tannery owner in Wilkes County, North Carolina in the summer of 1900. Virgil Wade faces a relentless local prosecutor determined to hang him—if the lynch mob doesn't get to him first. Virgil's fate rests in the hands of local lawyer Ben Waterman, who must convince an all-white, all-male jury that things are not as they seem in his crusade for justice.
The Tannery transports readers to the turbulent world of the post-Reconstruction South. Reflecting issues prominent in today's headlines, themes of Black voter suppression and intimidation, the violence and depravity of vigilante "justice," and the rise of Jim Crow drive the narrative to its dramatic and surprising conclusion.
Almond, a retired attorney, was raised in the small town of Pilot Mountain in the Piedmont foothills of North Carolina. He received his undergraduate and law degrees from the University of North Carolina at Chapel Hill (Morehead Scholar; Morehead Law Fellow), and was a Fulbright Scholar in political science at the University of Mannheim, Germany.  
During his years as an international business lawyer, he was awarded the prestigious Order of Merit of the Federal Republic of Germany for "outstanding commitment in fostering relations between the United States and the Federal Republic of Germany."  
An avid reader and student of Southern history and literature, he currently lives on a farm with his wife, Helen Ruth, in the beautiful Blue Ridge Mountains of North Carolina. The Tannery is his debut novel.
For more information on Almond and The Tannery, visit www.michaelalmondbooks.com