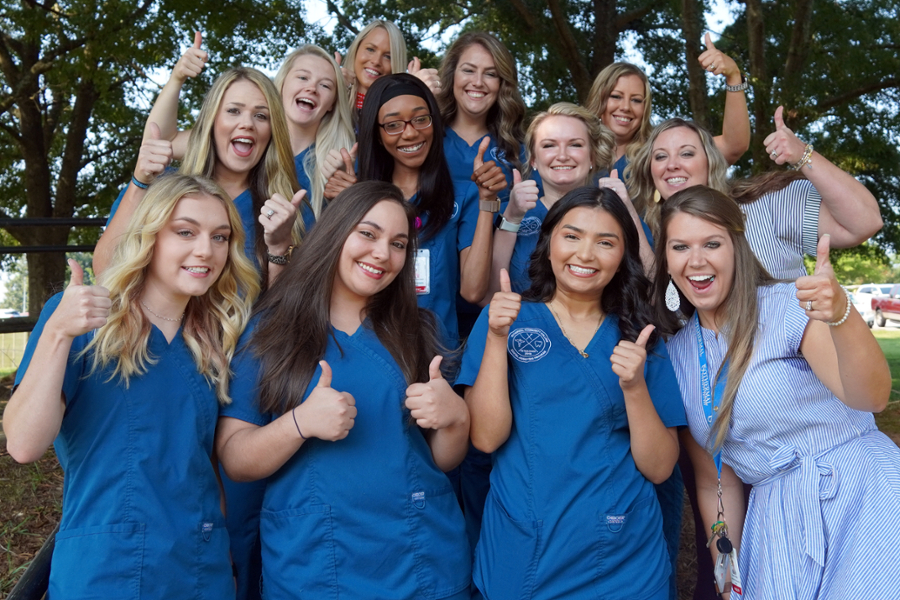 Second group of dental assistants graduates
By: Mike Gavin
Published: July 29, 2021
SPINDALE (July 29, 2021) — The second class of the Dental Assisting program at Isothermal graduated last week.
A pinning ceremony was held for the nine graduates at the Library Auditorium on the Spindale Campus.
The new graduates are Sabrina Baugh, Leisa Brito, Amanda Deniz, Sarah Hedgecock, Amanda Marlow, Kailee Mayse, Adreonna Norman, Kimberly Rash, and Daisy Soto-Rivera.
After a welcome by Dr. Greg Thomas, Isothermal's vice president of Academic and Student Affairs, the National Anthem was performed by Leisa Brito, the class secretary.
Kim Rash, the class president, addressed the graduates and their guests.
Ava Yamouti, dean of Health and Public Services, presented the awards. The Professionalism Award went to Daisy Soto-Rivera. Kim Rash earned Outstanding Chairside Assistant. Amanda Marlow was named the Academic Excellence recipient. Leisa Brito was given the Patient Care Award.
Stacey Jenkins, the director of the program, presented the graduates with their pins and led the class in the Dental Assistant Pledge.
The dental assisting program takes place at the Polk Center in Columbus and at the MAHEC Dental facility on the nearby St. Luke's Hospital campus. Dental assisting is a great career choice that pays well and has great stability and demand. The program only takes one year to complete.
Dental assisting involves helping a dentist in skilled four-handed dentistry and graduates find employment in various types of dental offices.
For more information, contact the program's director, Stacey P. Jenkins, BSDH, RDH, CDA, at sjenkins@isothermal.edu or 828-395-4440.
Category: Awards