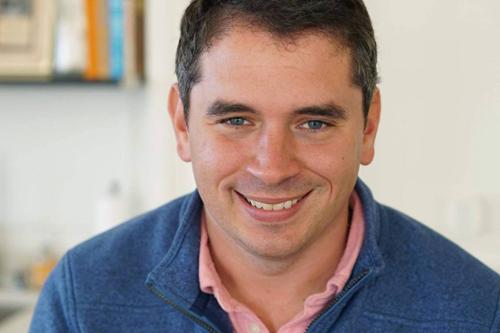 EdNC leader will speak at Isothermal's graduation
By: Mike Gavin
Published: May 13, 2021
SPINDALE (May 13, 2021) -- Nation Hahn, a thought leader in North Carolina higher education, will speak at Isothermal Community College's graduation ceremony next week.
The outside commencement will be held on Monday, May 17, at 6 p.m. in the parking lot behind the Foundation Performing Arts and Conference Center. Administrators decided to hold the outdoor ceremony because the number of attendees would have been very limited at a traditional indoor ceremony.
Hahn, who serves as the director of growth for EducationNC, has expertise in design thinking, communications, public policy, and politics.  
At EdNC, he helps drive the postsecondary and community college coverage, including the Awake58 weekly newsletter and Twitter account. 
Hahn works on fundraising and partnership efforts, iterating an investment strategy that combines a theory of change, leadership development, and force amplification through "go and see" opportunities for philanthropists and policymakers to build relationships with community college and local leaders. 
Hahn also leads a responsive innovation strategy for EdNC, including audience growth and engagement. The Reach NC Voices project, which connects people to policy and policy to people across NC, launched in 2017 with a $1.5 million investment from Blue Cross NC. Reach is a suite of tools to build diverse audiences, including surveying, texting, and live events. Reach is used by nonprofits across North Carolina and media outlets across the country. He loves experimenting with new storytelling formats to foster engagement. 
He serves his community as a board member of the Jamie Kirk Hahn Fund, named after his late wife, and the NC Early Childhood Foundation. He has also served on the boards of the Inter-Faith Food Shuttle, the North Carolina Community Development Initiative, the Hope Center at Pullen, and the Raleigh-Wake Partnership to End and Prevent Homelessness. 
Category: Spindale Campus