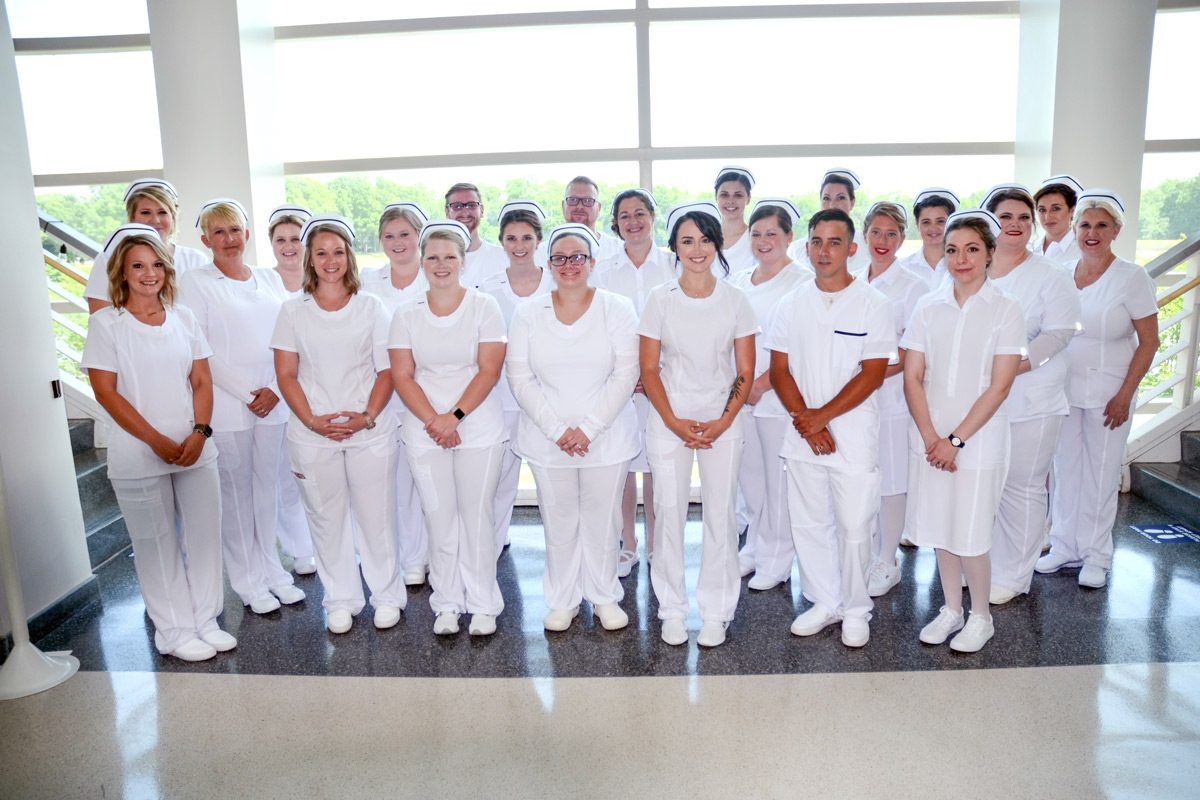 Associate Degree Nursing students pinned during special ceremony
By: Mike Gavin
Published: May 10, 2021
SPINDALE (May 10, 2021) – Seventy Foothills Nursing Consortium nursing students were awarded their pins at a special ceremony this week.
The Pinning Ceremony, held at The Foundation Performing Arts and Conference Center at Isothermal Community College, is the traditional graduation event for the students in the Associate Degree Nursing program. The consortium is a joint effort between Isothermal, Cleveland Community College and McDowell Technical Community College.
The graduates of the 2021 class are Hannah Caroline Appling, Grant Barrett, Alyssa Lynn Beck, Jeremy Junior Blakley, Brooke Bolton, Baylee Elizabeth Boone, Kilisha Dawn Bridges, Alison Bright, Ashley Barker Brittain, Treasure Brown, Amanda Elizabeth Bullard, Kalina Roxanne Carswell, Jennifer Nicole Cline, Sherry Whelchel Corbett, Kim Crawley, Jessie Ann Croom, Jamie Dahlberg, Elodia DelMoral-Arenas, Kristie Loren Drum, Sarah Regina Edwards, Sarah Rose Fisher, Madison Leanne Greene, Victoria Lynn Gutierrez, Sarah Marie Hall, Misty Koone Hamrick, Hannah Michelle Harris, Marianette Patricia Henriquez, Samantha Rae Hettinga, Amanda Diane Hill, Delaney Claire Hill, Taylor Nichole Horne, Kayla Dawn Hoyle, Devan Marie Kundmueller, Joseph Langford, Tanise Lattimore, Jordan Nicole Laughter, Amanda Marie Ledbetter, Natalee Pope Lee, Cherylann Lipkin, Lauren Clayton Lowe, Sachiko Lunsford, Ashlie Kirsten McCloud, Laura Rae McCombs, Brooke Elizabeth McDaniel, Kyle Ranson Medlin, Bobby Mitchell, Kristen Searcy Munn, Ayla Alexander Newman, Felicia Michelle Owenby, Michelle Searcy Pacetti, Leslie Diane Padgett, Taylor Oxentine Paris, Jordan Tyler Pearson, Kristian Blair Postell, Emily Grace Robbins, Rose Sutton Robertson, Sarah Elizabeth Rodriguez, Ashley Joy Rumfelt, Brianna Renee Sansing, Breyana Sharee Scott, Gina Lynn Smith, Dustin Warren Spurling, April Marie Tatum, Jessica Michelle Wallace, Brianna Erin Wease, Cory Tyler Whisnant, Shana Sloane Wiley, Kolita LaToshia Williams, Crystal Dawn Wilson, and Wendy Wilson.
Dr. Margaret Annunziata, president of Isothermal Community College, welcomed the audience. Graduates Marianette Henriquez and Ayla Newman made remarks to the class.
Dr. Kim Amos, FNC director, presented the awards with the assistance of Dr. Brian Merritt, president of McDowell Tech, and Dr. Becky Sain, vice president of Academic Affairs at Cleveland Community College.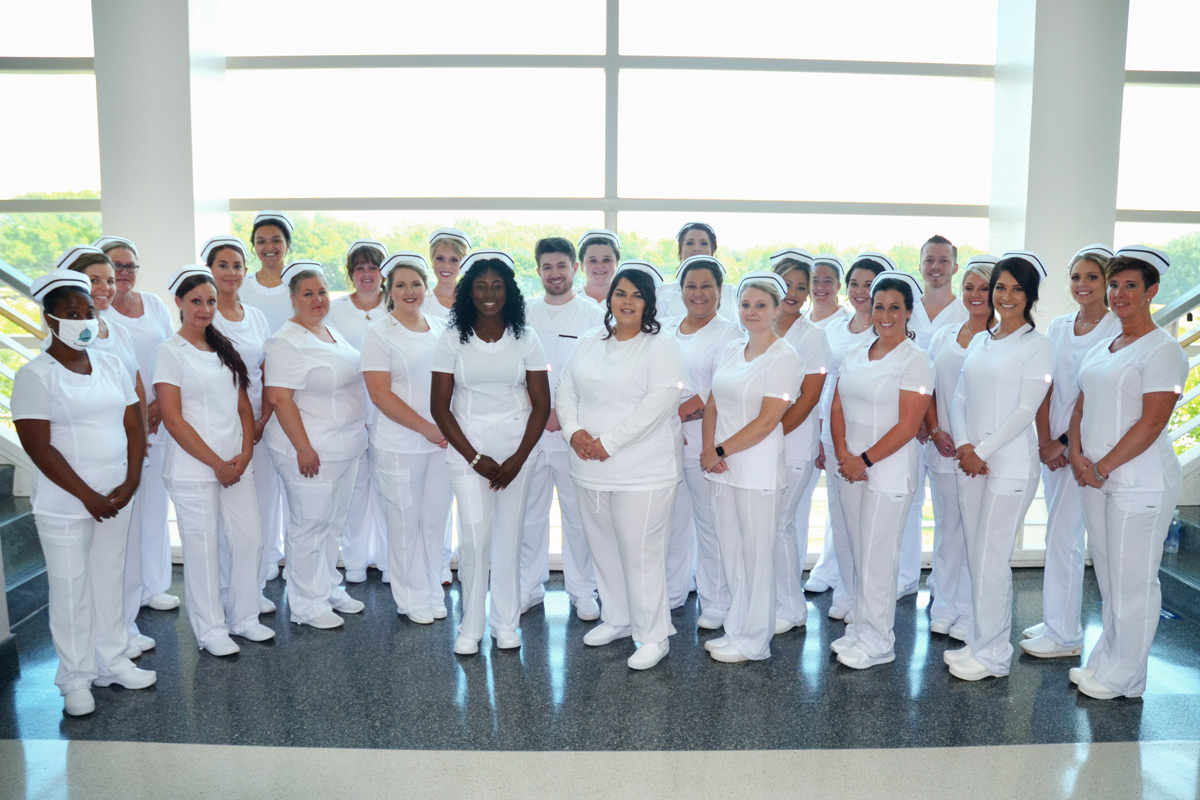 Amos also conducted the pinnings and lit the Nightingale lamps with the assistance of instructor Marian Price and Ava Yamouti, Isothermal's dean of Health and Public Services.
Stan Bailey of Gideon's International presented the graduates with New Testaments.
The ceremony closed with music by Chris Rice and Kathy Troccoli and a benediction by class member April Tatum.
For more information on the Associate Degree Nursing program and Foothills Nursing Consortium, contact Amos at 828-395-1762.
Category: Curriculum, Uncategorized, Students