Deadline for Practical Nursing Program Approaches
By: Mike Gavin
Published: April 27, 2021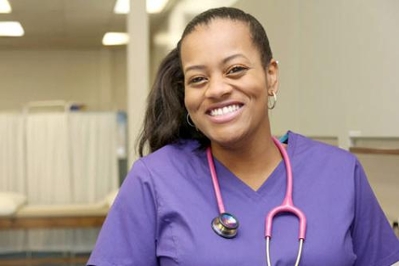 SPINDALE (April 27, 2021) -- There is still time to apply for the Practical Nursing program for Fall 2021.
The deadline to submit applications to the Practical Nursing (PN) program is Monday, May 3. The updated PN application packets are available online at https://www.isothermal.edu/healthsciences/pne.html
Applicants may mail application packets to Mrs. Tina Porter at PO Box 804, Spindale, NC 28160. Applicants will be offered the TEAS exams on Wednesday, June 2, and Thursday, June 3, 2021. If you take the TEAS elsewhere, please provide the score to Porter.
Applicants must have attended one Information Meeting for Nursing and Dental in the past year. If you were unable to attend an Information Meeting on campus, please contact Porter for the alternative session.
Please contact Porter or Stephanie Denison with any questions regarding the PN program or application process.
Tina M Porter, BS| Pre-Health Sciences Advisor
Advising & Success Center
Phone 828-395-1621 | Fax 828-286-8109
tporter@isothermal.edu| www.isothermal.edu/healthsciences
Schedule appointment at www.calendly.com/tporter-1
Stephanie Denison MSN, RN, CNE("she/her")
Director of Practical Nursing
Office Location: Rutherfordton Learning Center (RLC)
Phone: 828-395-1762
Email: sdenison@isothermal.edu
Category: Spindale Campus