Truck driver training class set for March
By: Mike Gavin
Published: January 11, 2021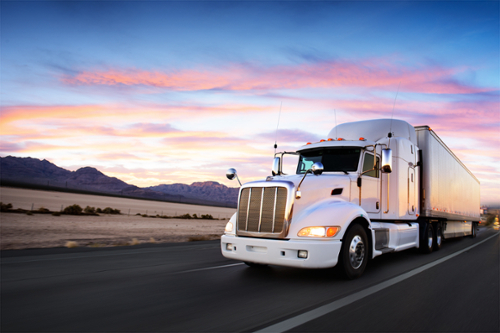 SPINDALE (Jan. 7, 2021) – Isothermal Community College will offer its truck driving course again this March.
This class opens the door on an exciting new career field for successful graduates who will obtain DOT Class A permits, CDL licenses, and other necessary certifications to become truck drivers. "This is a great opportunity for students to learn a new career that offers a potential of great stability and nice income," said Mark Franklin, director of Customized Training at Isothermal. "There are trucking jobs out there and we hope folks will take advantage of this program to get those jobs."
According to the U.S. Bureau of Labor Statistics, job prospects for heavy and tractor-trailer truck drivers are projected to be very good. The median annual wage for a heavy and tractor-trailer driver in the United States was $45,260 during 2019. (Bureau of Labor Statistics, U.S. Department of Labor, Occupational Outlook Handbook, Heavy and Tractor-Trailer Truck Drivers, on the Internet at https://www.bls.gov/ooh/transportation-and-material-moving/heavy-and-tractor-trailer-truck-drivers.htm#tab-1).
The class will run Monday through Friday for eight-and-a-half weeks beginning on Monday, March 22 and ending May 25. The hours of classroom and on-the-road instruction will be from 8 a.m. to 5 p.m. each day.
The cost of the course is $1,882 plus fees. Additional Department of Transportation licensing, permitting, physical testing and drug testing fees total an approximate $231, which is subject to change based on the DOT's fee structure. Financial aid is available to cover the cost of the course through the GEER Fund for those who qualify.
An orientation session will be held on Monday, March 1, at 10 a.m. at the ETWD Center, Room 215, which is located on the Isothermal Community College campus on ICC Loop Road. This is an informational session to help prepare students for the registration process and to answer questions about the program. Registration will follow.
The class is being offered in a collaborative effort with Caldwell Community College and Technical Institute.
For more information or to sign up, contact Dee Spurlin at 828-395-1416 or dspurlin@isothermal.edu
Category: Spindale Campus