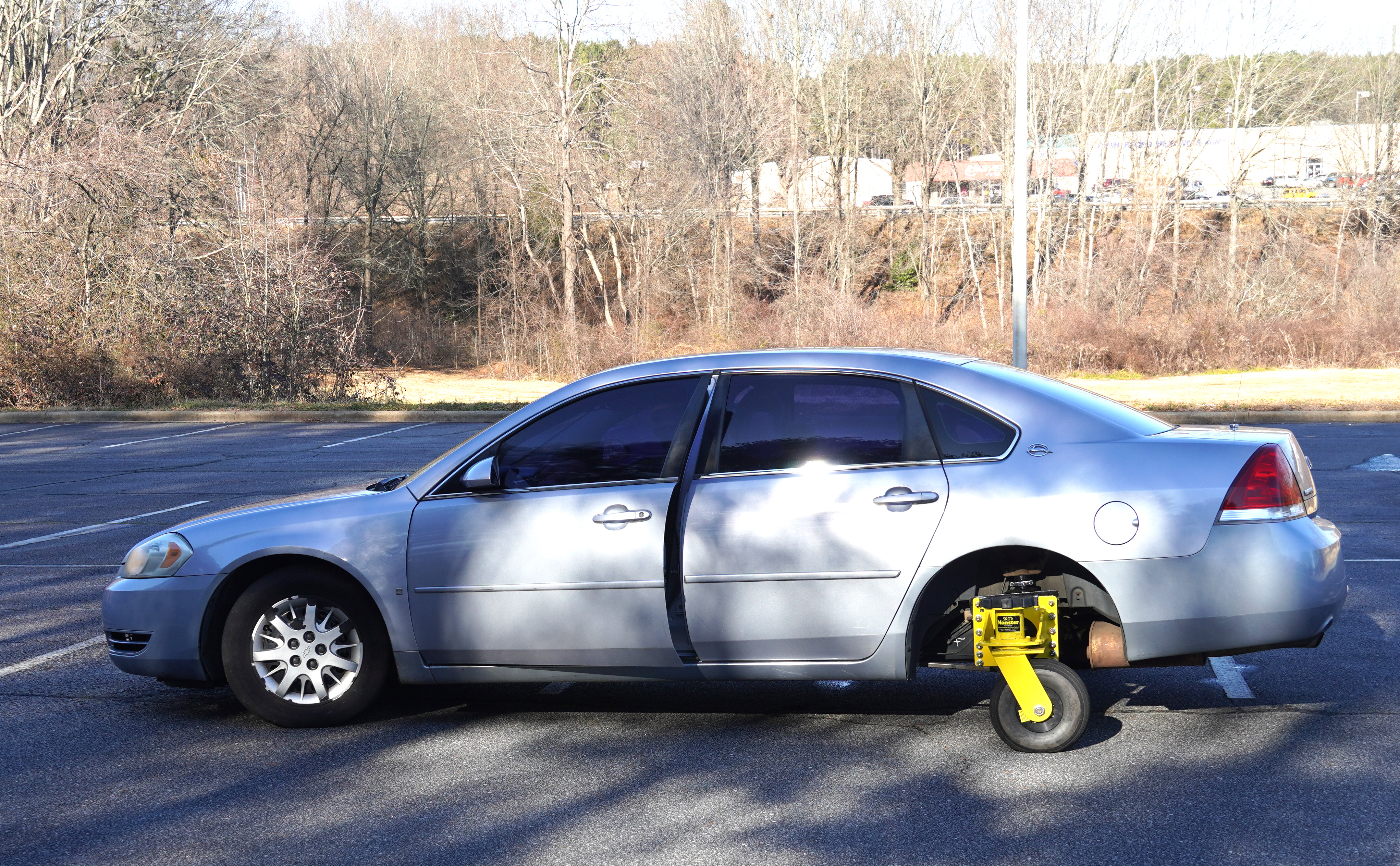 Basic Law Enforcement Training skids into upcoming class
By: Mike Gavin
Published: January 22, 2021
SPINDALE (Jan. 22, 2021) – When the new Basic Law Enforcement Training class starts in March, instructors will expect students to get out of control behind the wheel and maybe even cut a few doughnuts.
The upcoming Isothermal Community College class will benefit from a new piece of driver training equipment the BLET program just acquired: the Skid Monster.
"This is a set of pneumatically controlled casters, similar to the front wheels of a shopping cart, mounted on a training car where the rear tires would normally be," said Philip Bailey, Isothermal's BLET director. "The technology allows an instructor to activate the Skid Monster at a safe speed to create a loss of control of the vehicle. This gives students the opportunity to practice controlling a vehicle in various situations and builds the ability to have the proper reaction to these kinds of skids."
Bailey said the Isothermal program is the only program in the area to have this type of equipment.
"I imagine will be using this for some driver training for working law enforcement as well as what we do with BLET," he said.
The college periodically provides driver certification refresher classes for law enforcement.
Because the caster system swivels, there is little tire wear and virtually no damage to the vehicle or driving surface, Bailey said.
The new BLET class begins on Friday, March 5. This will be an evening class that will meet Monday through Friday from 6 to 10 p.m. Several sessions will be held on Saturdays.
The BLET program is state-mandated for anyone interested in becoming a certified law enforcement officer in North Carolina.
Consisting of more than 600 hours training, the BLET class includes 35 topics, each of which must be successfully mastered by students in the program. The topics include a broad range of skills and duties with which a law enforcement officer must be proficient and knowledgeable.
Topics include criminal law, arrest, search, and seizure, juvenile law, motor vehicle law and communications, as well as hands-on topics such as firearms, defensive tactics, driver training, and vehicle stops.
A staff of more than 35 instructors is used to instruct the BLET program. Most instructors are current law enforcement officers with extensive law enforcement experience. All are certified to instruct BLET, having completed an intense 80-hour instructor school taught by the state.
Open to both male and female students, a valid driver's license is required, along with a high school diploma or GED. Students must be in good physical condition. They also must be a U.S. citizen and must have a background with no serious criminal or driving violations that would prevent certification as an officer in the state of North Carolina.
Anyone wishing more information may contact Brenda McFarland at bmcfarland@isothermal.edu or 828-395-1668.
Category: Spindale Campus