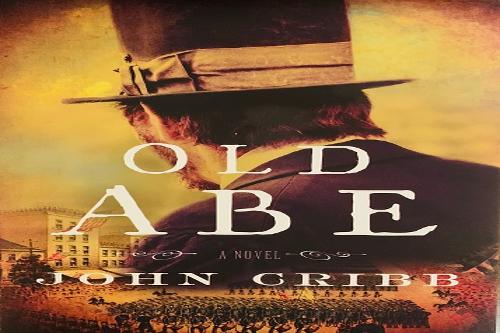 Lincoln author will speak to ICC Book Club
By: Mike Gavin
Published: October 07, 2020
SPINDALE (Oct. 7, 2020) — John Cribb, a Spartanburg, S.C.-based author, will talk about his latest book, Old Abe, with the Isothermal Community College Book Club next week.
The event will be live streamed on the college's Facebook page for anyone interested.
"Abraham Lincoln is one of the most beloved and admired figures in all of history," said Kathy Bennett, Cribb's literary agent. "Thousands of books have been written about him, but this is the Lincoln novel that readers have been waiting for. Old Abe, the sweeping historical novel coming this fall from New York Times bestselling author John Cribb, brings America's greatest president to life the way no other book has.
"Old Abe is the story of the last five years of Abraham Lincoln's life, the most cataclysmic years of our nation's history. We are at Lincoln's side on every page as the tragedy deepens, struggling and pressing ahead with him while he fights to save the country."
Cribb is a bestselling author who has written about subjects ranging from history to education. His previous work includes coauthoring The American Patriot's Almanac and The Educated Child, both New York Times bestsellers; co-editing The Human Odyssey, a 3-volume world history text, and developing online history courses. His writing has been published in the Wall Street Journal, USA Today, the Chicago Tribune, National Review Online, and several
other publications. During the Reagan administration, he worked at the Department of Justice, the Department of Education, and the National Endowment for the Humanities.
A native of Spartanburg, John studied literature at Vanderbilt University. He serves on the board of trustees of the Spartanburg County Public Libraries and the board of directors of the Hub City Writers Project, an award-winning publisher of Southern fiction and nonfiction. He and his wife, Kirsten, and are the proud parents of two daughters, Molly and Sarah.
The event will take place at 10 a.m. on Friday, Oct. 16. It will stream live at www.facebook.com/isothermal.edu
Category: Spindale Campus