Veterans Will Be Honored At Special Concert
By: Mike Gavin
Published: October 29, 2019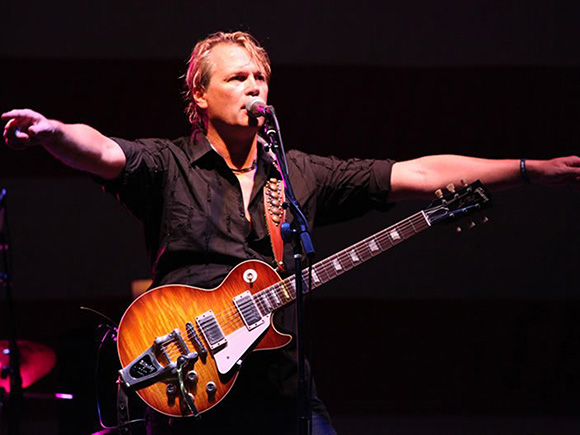 Our nation's veterans will be honored at Isothermal Community College with a special program of music, fireworks and other observances next month.
The Salute to Veterans Concert will be held on Saturday, Nov. 9, at 7 p.m. at The Foundation Performing Arts and Conference Center at Isothermal Community College. Veterans can attend the concert for free.
The show will feature Rockie Lynne, a singer-songwriter and world class entertainer. He will present an uplifting show guaranteed suitable for all ages. With a sound reminiscent of '70s harmony-laden California rock infused with country and Southern-rock undertones, Lynne's show combines original compositions with familiar standards, interwoven with inspirational and humorous stories from his experiences as a proud American and US Army Veteran. Rockie has appeared 12 times on the Grand Ole Opry stage, and has been the featured entertainer at the annual Memorial Day Rolling Thunder concert on the National Mall.
Before the concert, there will be a ceremony honoring veterans by the Quilts of Valor group. The Gardner-Webb University ROTC Color Guard will present the flag as well.
There will also be information for veterans and their families at the event from event partners: The Rutherford County Salute to Veterans Committee; American Legion Posts 74 and 423; Disabled American Veterans Post 25; Marine Corps League, Det. 1221; Rutherford County Veterans Services; and Sons of the American Legion, Sqdn. 200.
At the conclusion of the show, there will be a fireworks display over the lake unless weather conditions do not allow it.
General admission tickets are available now. Ticket prices vary. To purchase tickets, call 828-286-9990 or visit www.FoundationShows.org.
Veterans will be admitted for free, but each must pick up a ticket in advance at The Foundation Box Office or reserved online at www.FoundationShows.org.
Category: Community
Keywords: Veterans