Fall Pie Baking Class
By: Dee Spurlin
Published: October 24, 2019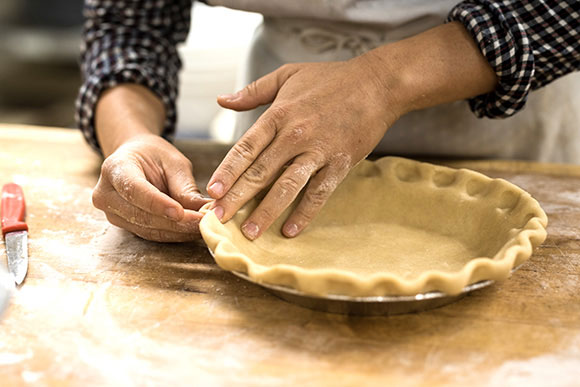 The next installment in our fall baking series will be another informative and hands on class. You will learn how to make an incredible flaky pie crust that will come out perfect every time. You will also learn the proper techniques for rolling, fluting, blind baking and filling your pie crust. You will learn to make a vanilla pastry cream that can be used to make banana cream, and coconut cream pies as well as many other wonderful desserts. You will learn the basics of a topped fruit pie including lattice or other designs and a crumb topped fruit pie. I will discuss different types of fruit and which ones are best for certain desserts.
November 7, 2019, 5:30pm - 8:30 p.m. (Participants must be at least 16 years old.)
Class will be held at the Rutherford Opportunity Center, 140 Old Caroleen Rd, Forest City, NC  28043
To register contact Dee Spurlin at 828-395-1416 or come to the Engineering Technology and Workforce Development Building, office at the top of the stairs.
Category: Continuing Education
Keywords: culinary