Matheny named Isothermal's COO
By: Mike Gavin
Published: August 26, 2019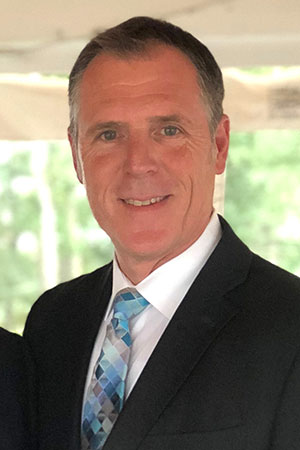 Stephen Matheny is now chief operating officer of Isothermal Community College, officials said today.
Matheny, who has served as the college's vice president of Administrative Services for 18 years, will continue with those responsibilities as well.
President Walter Dalton said the move is primarily a result of the fact that he was elected to head the North Carolina Association of Community College Presidents, a post he knows will keep him on the road more frequently.
"I believe Stephen's knowledge of the college, its finances, and his responsibilities over human resources and the protocol outlined in board policy, uniquely qualifies him for these duties and I hope all will give him the cooperation and respect he deserves and needs," said Dalton. "Be assured I will remain intrinsically involved in everything going on at the college. I have conveyed this action to our Board Chair, the Chair of the Personnel Committee, and members of the Personnel Committee and they were receptive and supportive of this action."
Matheny is a life-long resident of Rutherford County and a graduate of Chase High School. He is also a pastor and most recently served at New Bethel Baptist Church in Harris. Before he came to Isothermal, he worked in finance and accounting in the private sector for companies like Benninger Corp. in Spartanburg, S.C.
"I consider it an honor to serve in this capacity," said Matheny. "I have always felt fortunate to work for Isothermal and be a part of fulfilling its role in our community. I know Isothermal is positioned well to meet the challenges in higher education and we look forward to continuing to provide opportunities for the residents of Rutherford and Polk counties."
Matheny said he is glad that Dalton has taken such an important leadership position.
"With this new role President Dalton has accepted, I hope we are all able to recognize and appreciate the impact he has on education in North Carolina and will continue to have on Isothermal."
Matheny earned his B.S. in Accounting at Gardner-Webb University in 1989. He holds two graduate degrees from Gardner-Webb in Business Administration and Divinity. Stephen and his wife, Sally, have three children and one grandchild.
Category: Spindale Campus
Keywords: COO